Cherry Creek has attracted plenty of residents and office tenants willing to pay for its pricey real estate.
But Matt Joblon, the CEO of BMC Investments — which develops almost exclusively in the Denver neighborhood — thinks it's lacking in one key quality-of-life metric.
"Cherry Creek lacks a lot of real culture," he said. "The art, music and culinary scene could be even better here … Up-and-coming artists, musicians and chefs steer clear of Cherry Creek right now — and we are aiming to change that."
Joblon's solution to the problem now has a name, and an opening date.
Since the fall, he has been renovating and adding on to the former Inn at Cherry Creek building at 233 Clayton St., which he gained control of through a 99-year ground lease signed in September 2017.
On March 15, 2021, Joblon expects to reopen the property as The Clayton, a hotel that will also offer what he's calling "a new type of social experience."
"It'll be something that Cherry Creek, and Denver for that matter, does not have yet," he said.
Social clubs can be found in other major cities. There's The Battery in San Francisco, Fitler Club in Philadelphia, The Quin in Boston. SoHo House, meanwhile, began in London and now has locations around the world, including in New York and Miami.
The Inn at Cherry Creek had 37 hotel rooms, three residences and three retail/restaurants units. When it opens, The Clayton will have 63 rooms, a quarter of them suites.
There will be seven bars and/or restaurants within the building, Joblon said. The three on the ground floor will be open to the public. The four on floors two and six — including one that spills out onto the sixth-floor pool, which will be surrounded by daybeds — will be restricted.
The second floor will have about 5,000 square feet of meeting space, including a 2,400-square-foot ballroom.
"It's a safe space for people to connect, have fun, and have all types of different social experiences, a place with lots of programming and events based on art, music, culture, food, community, philanthropy, educational, etc.," Joblon said.
"I'm not saying we don't have cool places in Cherry Creek right now," he added. "I'm saying there's an opportunity to add many more diverse offerings."
Partners in the project with BMC are Chicago-based Aparium Hotel Group, which will operate the hotel, and Rich Warnick. 4240 Architecture is the project architect. Haselden Construction is the general contractor.
While the coronavirus pandemic has thrown the hospitality world into turmoil, Joblon said he thinks venues like the one he's planning are positioned for success in a world where government officials talk about social distancing and contact tracing.
"We have an opportunity through this format to implement best practices around health, safety and wellness as it pertains to the social setting," Joblon said.
BMC has already developed two hotels in Cherry Creek. Halcyon opened at 245 Columbine St. in August 2016. Moxy opened at 240 Josephine St. in October 2017.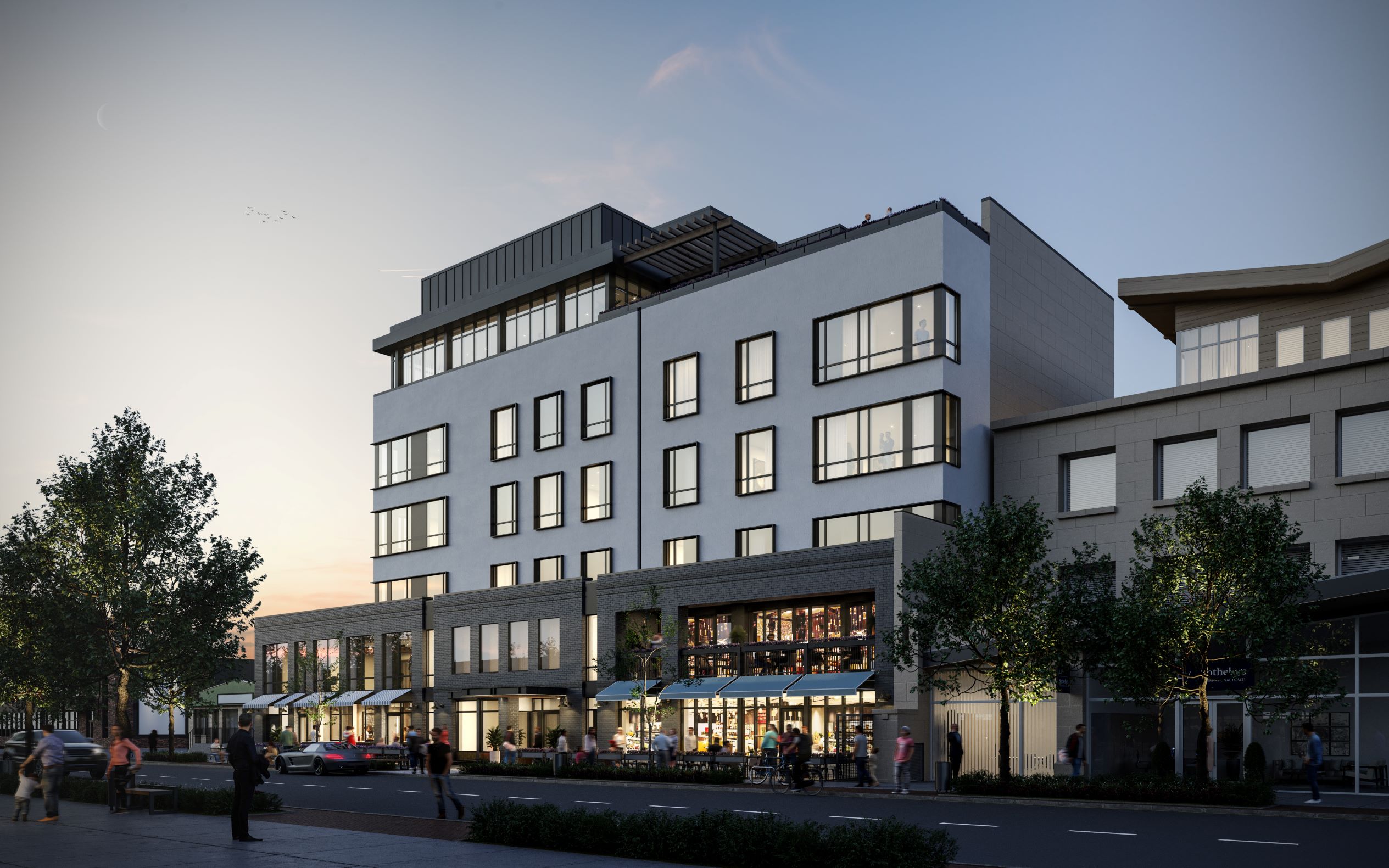 41807