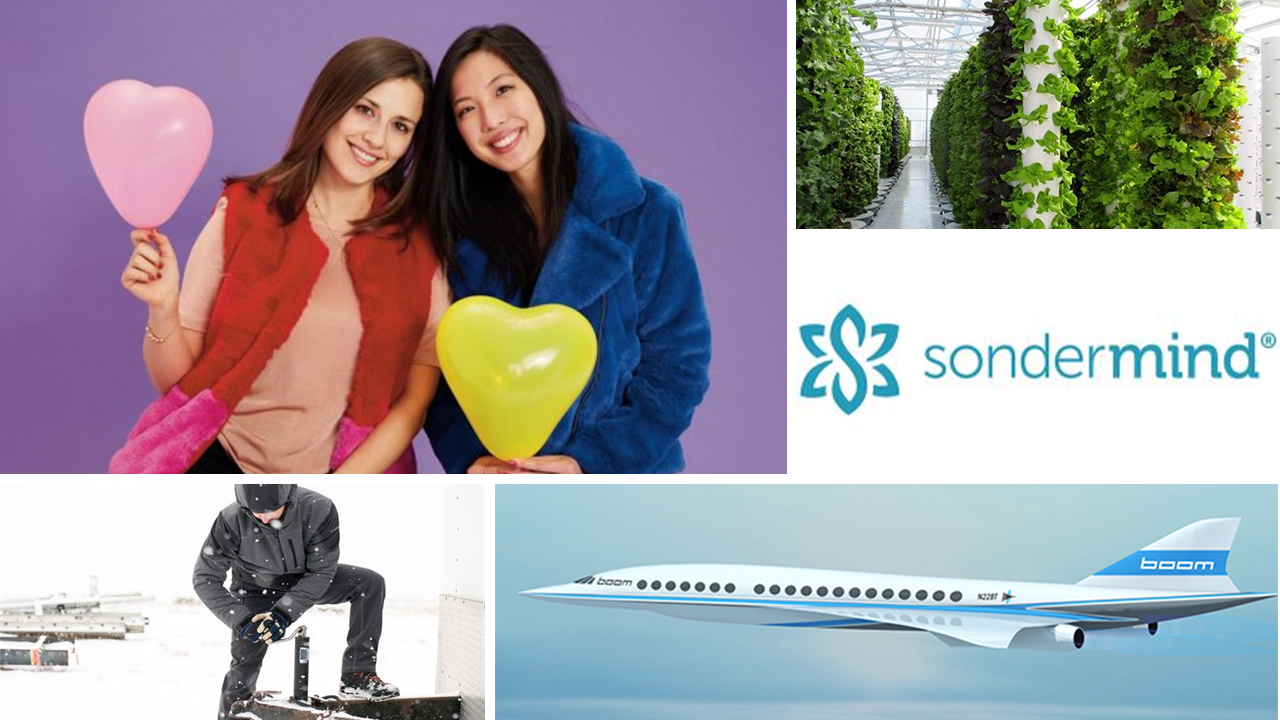 The flow of startup funding slowed in Colorado in April.
SonderMind, a Denver-based mental health startup, led the way for startups during the month with a capital raise of $27 million.
The software company, which matches patients with mental health professionals, is one of 25 startups in Colorado that collectively raised $53 million in April, according to a tally of Form Ds filed with the SEC. This is a steep drop from March, during which 44 startups raised $208 million.
Denver-based startups raised $32.6 million, while Boulder-based startups brought in $7.6 million. Startups elsewhere in the state raked in $12.8 million.
BusinessDen defines a startup as a company that's 10 years old or less and excludes funds, real estate ventures and publicly traded companies.
Here are some April highlights:
SonderMind: $27 million
Founded in 2017, SonderMind said it is dedicated to making behavioral health more accessible. The company has built a network of community behavioral health professionals in Colorado, and an expanding business in Texas and Arizona.
The company's latest infusion of capital will be used to expand its services into other U.S. markets, according to a statement from CEO Mark Frank.
San Francisco-based investment firm General Catalyst led the funding round, which also included F-Prime Capital and previous investors such as the Kickstart Seed Fund, Diōko Ventures (managed by FCA Venture Partners) and Jonathan Bush.
SonderMind previously raised $3 million in an April 2019 funding round and has since grown its Denver team of 20 employees to nearly 70.
Sunday: $4 million
Sunday, a lawn care startup based in Boulder, raised $4 million from two investors in April. The company analyzes climate and soil data to create seasonal subscription packages customized to your yard. It uses formulas with ingredients such as organic compost food waste and seaweed in an effort to avoid the need for harmful chemicals.
Co-founded by Coulter Lewis in 2018, Sunday yearly subscriptions cost $129. Subscribers receive three shipments of lawn care products. The first box contains a soil test kit to ensure you're receiving the correct products for your lawn.
In August 2019, the company closed a $6 million Series A round.
Boom Supersonic: $3 million
Boom Supersonic, a startup looking to build commercial supersonic jets, raised $3 million in April, according to a Form D.
Six investors contributed to the fundraising round, according to the filing. The Englewood-based aerospace company told BusinessDen in a statement that the contributors were adding to their prior investment before Boom's next formal fundraising round, which is expected to begin in the next 12 months.
Truewerk: $2 million
Brian Ciciora's 2-year-old work apparel startup has put $2 million of fresh funding into its hard hat, according to a Form D.
Two investors contributed to the round, according to the filing. This comes after the blue-collar clothing company raised $2.5 million in August.
The Denver-based company's high-performing pants and jackets are targeted toward plumbers, electricians and roofers. TrueWerk's work pants range in price from $79 to $124.
Pepper: $2 million
Bra startup Pepper's investment rounds moved into seven figures last month. Denver resident Jaclyn Fu, who founded the company in 2017 with New Yorker Lia Winograd, told BusinessDen the company raised $2 million.
The funds will be used to expand the startup's product line, which currently includes three types of bras, underwear and a laundry bag to protect the items in the washing machine. Pepper's products are geared toward small-chested women.
Altius Farms: $250,000
Altius Farms, an aeroponic greenhouse business in Curtis Park, raised $250,000 from one investor last month, according to an SEC filing.
Owner Sally Herbert, an Air Force veteran and GS1 executive, said she plans to use the funds for general operations. She founded the business in 2017 with the goal of growing produce on a footprint that spreads up, not out. Altius Farms sells lettuce, arugula and other greens to local Denver restaurants and grocery stores, as well as nearby residents.
Herbert said the business is doing well, despite the pandemic, and more people are turning to locally sourced produce now than before.
"Anytime you can grow and/or source your food from a local source, you minimize a lot of that risk, so I'm hoping these shifting buying patterns will benefit the local agriculture scene in the long run," Herbert said.