McGregor Square looks to be in about the sixth inning.
As photos demonstrate, a lot has been done on the mixed-use project that the Colorado Rockies are developing on a full city block next to Coors Field. A topping out ceremony recently was held. But completion is still a ways off.
McGregor Square will consist of three separate buildings, which are together slated to house 108 condos, as well as 225,500 square feet of office space, 75,500 square feet of retail and restaurant space, and a 176-room hotel, which will incorporate a team Hall of Fame.
We last checked in on this project in October. The photos below were taken Tuesday and Wednesday.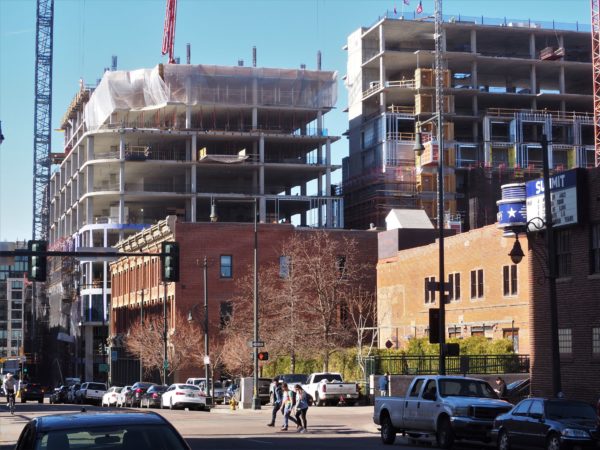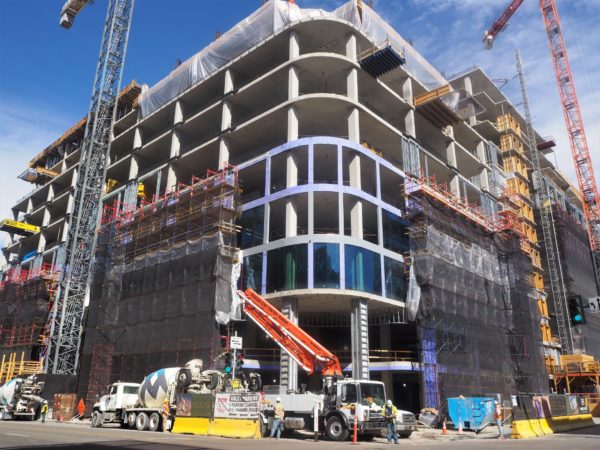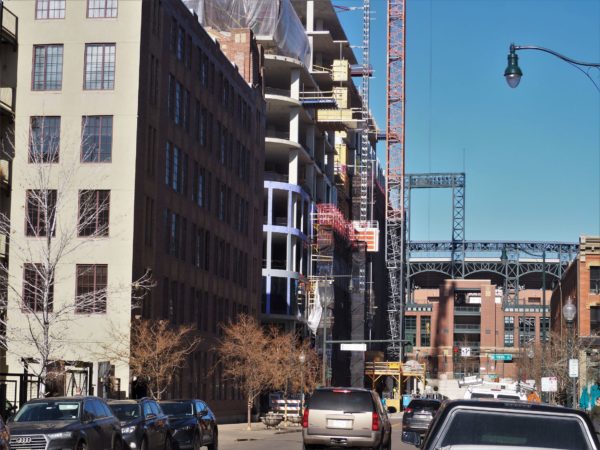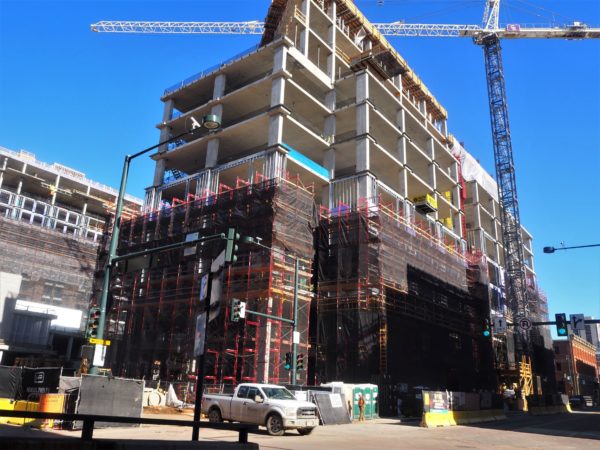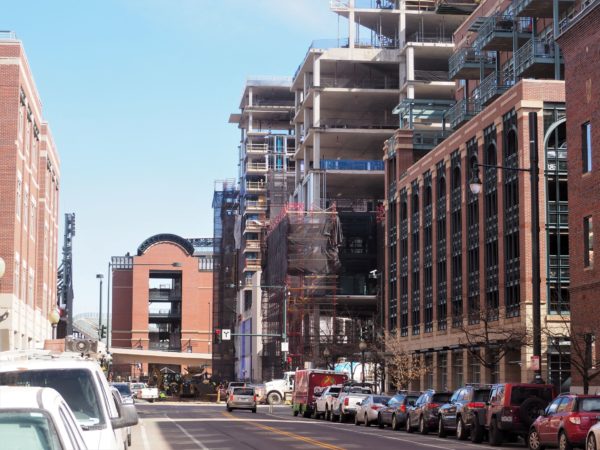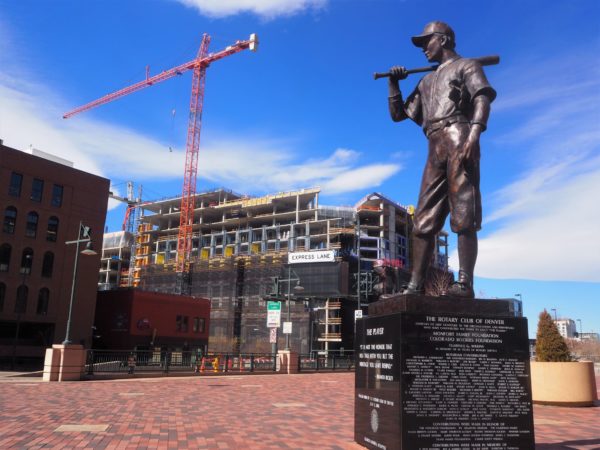 Developer: Colorado Rockies, which struck a 99-year lease for the land in 2017

Groundbreaking: September 2018

Expected completion: Q1 2021

Previously at the site: A parking lot known as West Lot

Named after: Former Rockies President Keli McGregor, who died in 2010

Architect: Stantec

General contractor: Hensel Phelps

Tenants: None disclosed

Retail brokerage: The Laramie Co.

Residential brokerage: Kentwood Real Estate

Hotel operator: Sage Hospitality

40310