The biggest thing to sell recently at downtown's Spire tower wasn't one of its 493 condominiums.
The ground-floor retail space in the 42-story tower at 891 14th St. sold this month for $5.25 million, according to public records. Canvas Credit Union provided financing for the deal, which also included four parking spaces in the structure.
The retail units are home to Snarf's Sandwiches, Sip | Eat + Drink, Uncle Joe's Hong Kong Bistro and Liv Sotheby's. A fifth retail unit previously was occupied by rental car company Hertz.
Vishnu Hospitality Inc., led by President Vinu Patel, purchased the units in one block. The company's office address corresponds to a Best Western hotel in Morro Bay, California. Attempts to reach the buyer for comment were unsuccessful.
The units were sold by Milton Co. LLC, which purchased them from the tower's developer in December 2013 for $4.03 million, records show. Managing member Andrew Brock signed the sales paperwork.
Denver-based Nichols Partnership developed Spire, which was completed in 2009.
Nichols and partner San Francisco-based Shorenstein Properties recently broke ground on One Platte, a five-story office building at 1701 Platte St. The company also purchased the former Art Institute of Colorado building in Capitol Hill in September.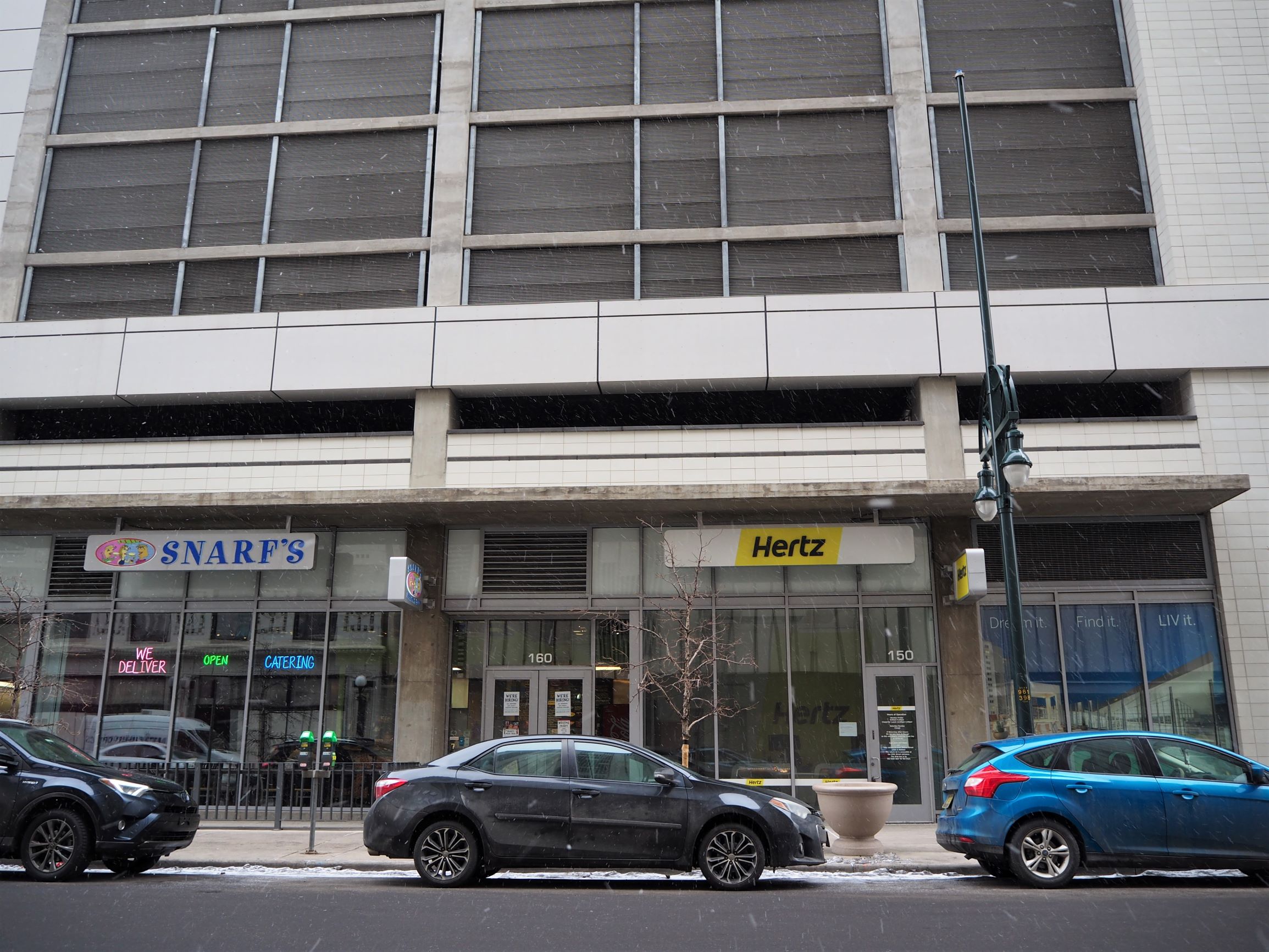 40207