The heart of LoHi is getting a hotel cluster.
Denver-based Central Street Capital said this week that it plans to develop a five-story, 70-room independent hotel dubbed Hotel Perenne at 2500 18th St., right at the corner of 18th and Central streets.
The firm hopes to break ground in the second quarter next year, and open to guests in mid-2021.
"We just see so much opportunity with everything going on Platte Street, and the lack of a hotel there," Central Street Vice President of Development Isiah Salazar told BusinessDen.
The hotel is the second one in the works along that block of 18th Street. BusinessDen reported last month that developer Mike Mathieson plans to build a five-story, 116-room hotel for Sonder at 2534 18th St., just across an alley from Central Street's property.
"I think our two products will be very different," Salazar said.
Hotel Perenne draws its name from the Spanish word for "perennial," and Salazar said in a statement the name is meant to imply "that the beauty and charm of the hotel will be everlasting."
The site where the hotel is planned is just under 11,000 square feet, or about a quarter of an acre, Salazar said. There are two buildings on the site, which would be demolished. One is rented out as a single-family residence, while the second has been converted to office space and is rented to a chiropractor.
Central Street Capital, a private family office that invests the funds of the Salazar family — Isiah's father is health care entrepreneur and philanthropist Rob Salazar — has owned the site since the early 2000s.
The firm's development portfolio includes the nearby Prospect on LoHi apartment complex, which includes retail space and Central Street's offices. Hotel Perenne is the firm's first project in the hospitality sector.
Isiah Salazar said Central Street plans to submit a site-development plan to the city for the project this week. That puts it slightly ahead of Mathieson's Sonder project, which is in the concept stage and not expected to break ground until late 2020 or early 2021.
Salazar said his family considered a number of redevelopment possibilities for the corner of 18th and LoHi, and even submitted an early-stage development concept for a condo project at the site. But by this past January, he said, the decision was made to focus on a hotel.
The 70-room hotel is slated to have about 3,000 square feet of restaurant space on the ground floor. Salazar said he expects to have rates comparable to other independent hotels in the city, such as RiNo's Ramble and Source hotels.
"I think the big thing we have going for us is the location and the views," Salazar said. "When you get to the top floor, the views of downtown are pretty incredible."
Denver-based Imprint Hospitality has signed on to operate Hotel Perenne. The company manages five hotels in Boulder and Colorado mountain towns, as well as some in other states, according to its website.
Denver-based 4240 Architecture designed the project, and Saunders Construction has been tapped to serve as general contractor. Boulder's Shalls Design Studio is the interior designer and Englewood's Epiphany Inc. is the branding agency.
The eastern edge of LoHi traditionally has been devoid of hotel options, unless you count the options at the I-25/Speer Boulevard interchange. That's changed somewhat in 2019. The Comma Hotel has opened in a former apartment complex at 3344 N. Mariposa St., and Sonder is preparing to open a 20-room hotel developed by Mathieson at 3022 N. Zuni St. Both of those options, however, are a bit of a walk from the Central and Platte street corridors.
Elsewhere in LoHi, New York-based Life House plans to open a 17-room hotel at 3638 N. Navajo St. in early 2020.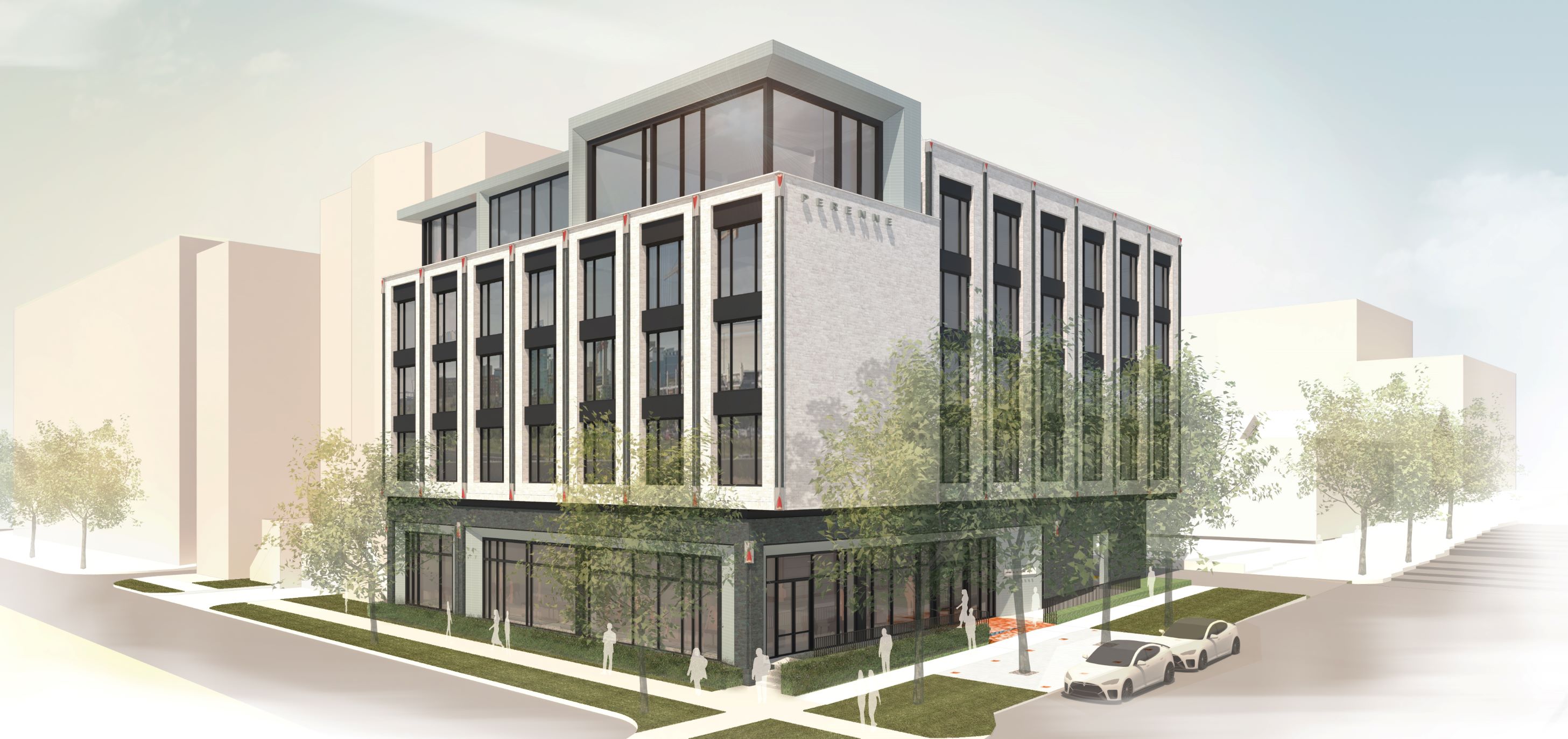 39103