Rev360 has topped out along RiNo's Brighton Boulevard.
The five-story office building with ground-floor retail was first announced in 2016 under the name Revolution 360. That was shortened to Rev360 by the time the project, located at 3600 Brighton Blvd., broke ground earlier this year.
WeWork has signed on to take two of the project's four office floors. Also, a parking garage for the building is under construction behind it along Wynkoop St.
Here are photos taken earlier this week (click for a larger view), as well as a rendering and a site map: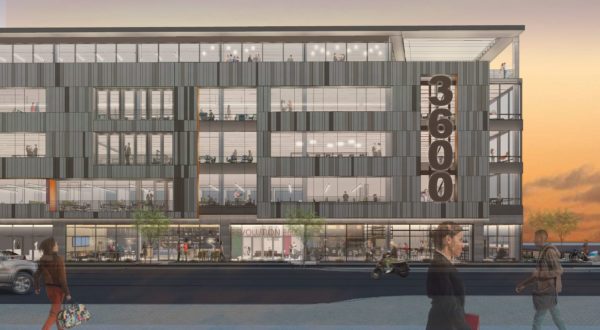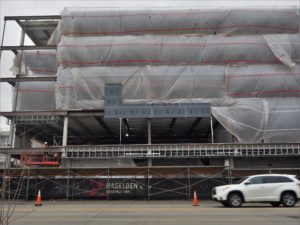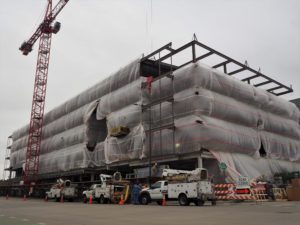 Address: 3600 Brighton Blvd.
Developer: Revolution 360 LLC, a joint venture comprised of General Partner Ed Haselden, Keystone Equities, Rob Cohen, Tributary Real Estate and Avenue Property Group
Specs: Five stories, featuring approximately 31,000 square feet of ground-floor retail and approximately 130,000 square feet of office space on floors two through five
Tenants: WeWork, floors two and three, 68,000 square feet
Office broker: Jamie Roupp, JLL
Retails brokers: Stuart Zall and Kyle Framson, The Zall Co.
Groundbreaking: Q2 2019
Expected completion: Q3 2020
Architect: Anderson Mason Dale Architects
General contractor: Haselden Construction
BusinessDen's Project Snapshot feature provides a visual update on notable developments in the Denver area. We last checked in on Zia Sunnyside.