All units on the top two stories of Cherry Creek's newest condo development have been sold.
The last unit on the 11th floor of Laurel Cherry Creek sold on Nov. 14 to Mark Heider, according to public records.
Public records show the sale price as $4.99 million, although Dawn Raymond with Kentwood Real Estate Cherry Creek, who is marketing the building, said the unit actually went for $5.3 million counting the cost of improvements.
The 3,518-square-foot condo has three bedrooms and 3 1/2 baths, as well as a study, three fireplaces and a balcony with mountain views. Wendy Glazer with Kentwood Real Estate Cherry Creek represented the buyer.
The unit is one of four on the second-to-top floor of the 12-story condo building at 155 Steele St., which The Pauls Corp. developed It was the last large unit on the market; remaining units are no bigger than 1,950 square feet.
The penthouse units on the 12th floor already had been sold, with a 4,769-square-foot one going for $6.74 million.
The building's first residents began moving in this past April. Raymond said 10 of the 71 units at Laurel are still available. Asking prices on remaining units range from $720,000 for a 934-square-foot unit on the eighth floor to $1.7 million for a 1,950-square-foot unit on the fourth floor.
Additionally, six units in the building already have been resold by the initial buyers, Raymond said.
Residential broker Peter Blank, of Mile Hi Modern, sold his 1,950-square-foot condo on the seventh floor for $2.26 million after buying it in May, according to public records.
Blank told BusinessDen he intended to sell his Hilltop home and move into Laurel, but put his house on the market too late in the season.
The three-bedroom, three-bathroom condo was bought by gastroenterologist Dr. Shazad Rana and his wife Judi Rana, records show. Ron Feldman with LIV Sotheby's International Realty represented the buyers in this transaction.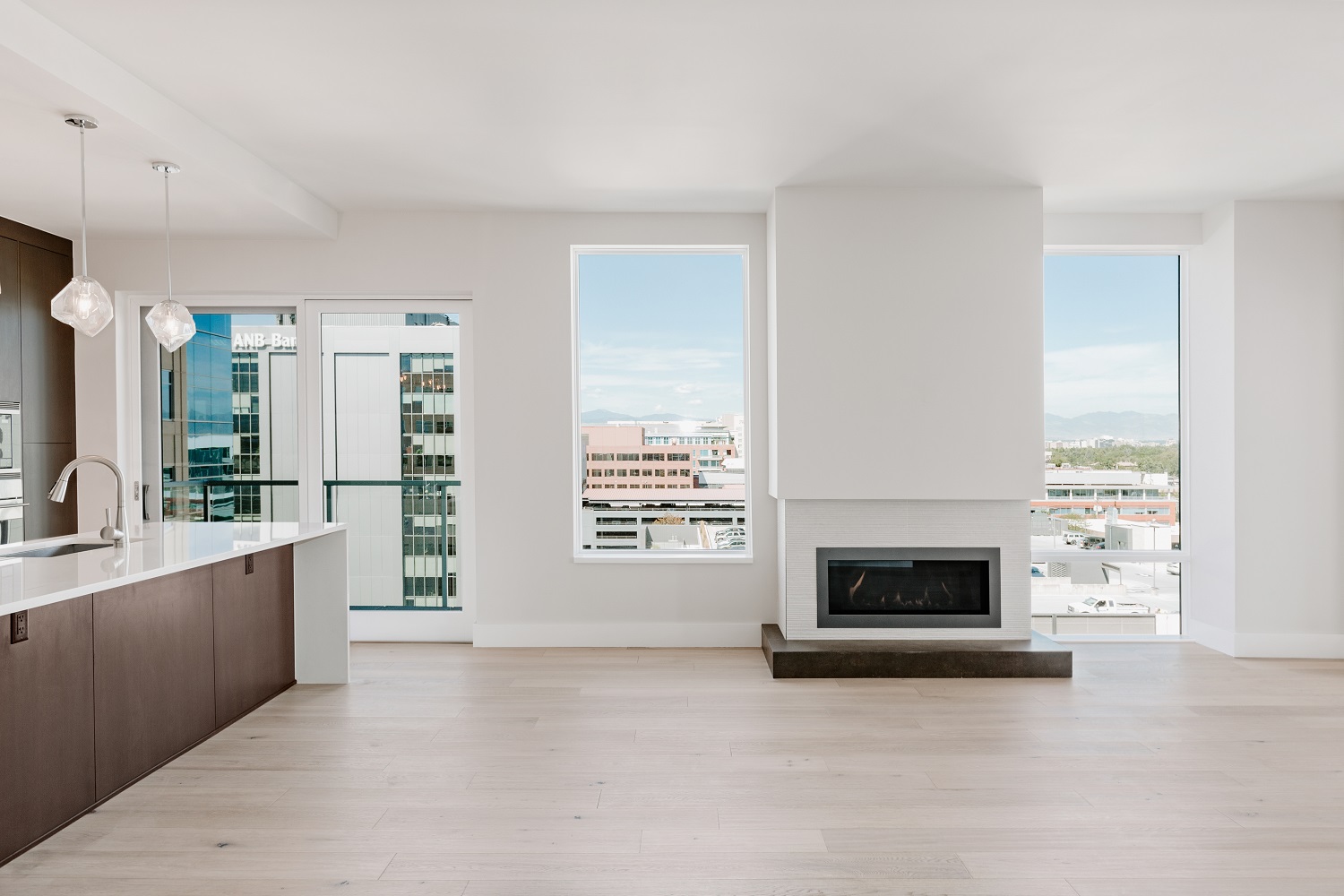 38930