A serial Kickstarter entrepreneur has notched another win on its website.
Englewood resident Mike Mojica, founder of startup Outdoor Element, started a Kickstarter campaign Oct. 9 for his latest product Fire Escape, a multitool carabiner designed to be able to start a fire, cut a seat belt, break a window, open a bottle or oxygen tank, and tighten or loosen screws.
The campaign, which ends Friday, reached its $7,350 funding goal in five hours. As of 1 p.m. Thursday, it had raised $78,060 from 1,824 backers.
The idea for the product came from a trade show, where Mojica talked with search-and-rescue professionals about what they wanted in a multitool carabiner. He came up with Fire Escape in 1 1/2 years.
After reaching his fundraising goal, Mojica pledged to donate Fire Escapes to a fire department if he hit the now-eclipsed mark of 1,500 backers.
"It was a search-and-rescue professional that gave us the idea and I just want to give back … to the community who gave us the inspiration," he said.
Mojica quit his job as an aerospace engineer two years ago to pursue a new venture as an entrepreneur in the outdoor recreation industry.
"It's definitely been a leap of faith," he said. "I was telling my wife, we've never been so poor and so happy."
The Fire Escape campaign is Mojica's fourth on Kickstarter. The most recent ones, in 2018, were for a pair of hunting and survival knives that also can spark a fire. Before that was the Firebiner, another multitool carabiner capable of starting a blaze.
Mojica said he likes raising money through Kickstarter because it allows him to see how the market perceives the product, and it doesn't require giving up equity in the company.
"It's not a perfect world, because the Kickstarter community doesn't always represent your industry (because) it's open to all industries," he said. "Many of us have plenty of ideas. Kickstarter allows us to take that idea and see if it is suitable for your given market while managing your risk level."
Still, Mojica said he may need investors someday.
Fire Escape is being manufactured in China, where 6,000 to 8,000 units will be produced, Mojica said.
"We're in the middle of production now," he said. "(We are) hoping to be done and out for delivery for Kickstarter backers in the U.S. before Christmas."
When the product hits the market, it will sell for $24.95 in black, silver, multicolor and red.
Outdoor Element products can be purchased at 2,000 Ace Hardware stores and on the company's website. Sportsman's Warehouse and Gander Outdoors also sell Outdoor Element's Firebiners and will consider offering Fire Escape when the product is ready for distribution.
"We hope we can expand the product line with these vendors," Mojica said.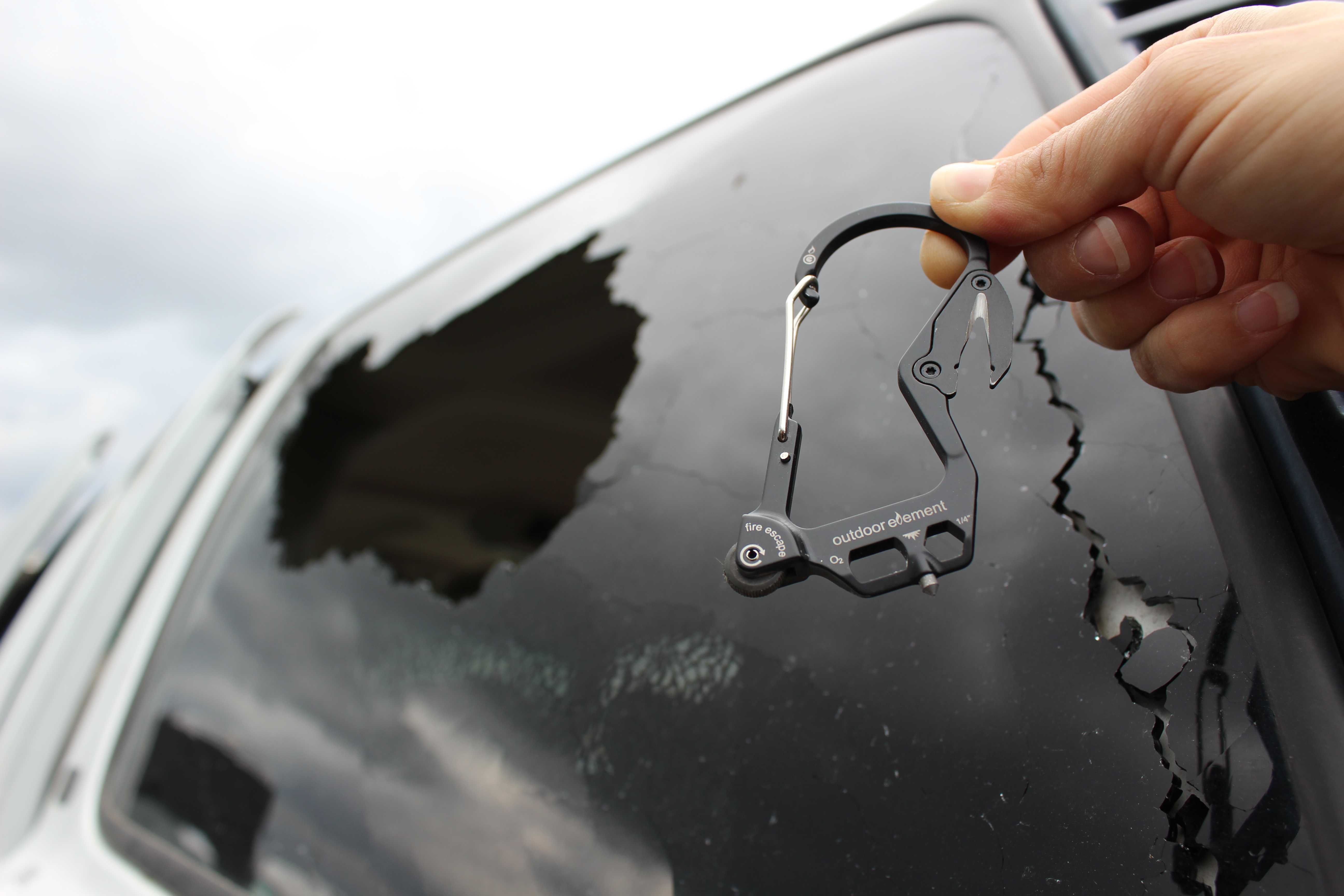 38892