The grocery store concept long in the works in Highland finally has an opening date.
Leevers Locavore will open at 7 a.m. on Nov. 21 at 2630 W. 38th Ave., according to general manager Chris Franklin.
The space was previously a Save-A-Lot, which Franktown-based Leevers Supermarket Inc. closed in 2017. BusinessDen reported in April 2018 that the company planned to open Leevers Locavore, a new brand, in its place.
Franklin, who managed a Trader Joe's in Texas before moving to Colorado for his current role, said that Leevers wants to be "a grocery store first, focused on local foods first, supplemented with natural and organic brands." He said the store's independent nature means it can work with brands that are "a little too big for the farmer's market, but a little too small to sign a 50-store deal."
Leevers will have beer and wine on tap, as well as coffee, and three independently operated restaurant kiosks for Basil Doc's Pizza (which has multiple area locations), Culture Meat & Cheese (as seen at Denver Central Market) and 1-2-3 Sushi.
"We did not want to re-create a food hall," Franklin said. "We want to take some of the elements of a food hall and bring it into a grocery store, to give it more of a community hub feel."
Additionally, the meat department will be run by River Bear American Meats, the Denver-based company run by Justin Brunson.
The grocery store's signage bears the "Northside" name, an older but unofficial term for northwest Denver. Franklin said it reflects the fact that "we're right in that area between several different communities" — the Sunnyside neighborhood starts across the street — as well as future aspirations.
"It's a concept that we're hoping to grow," he said.
Leevers Supermarket, founded in North Dakota in 1938 by Norm Leever, still operates 14 Save-A-Lot stores in Colorado, as well as a Colorado Ranch Market in Aurora. Franklin said future growth wouldn't necessarily take the form of converting other Save-A-Lots.
Franklin said the time it's taken to open Leevers Locavore reflects the fact that the concept changed some during planning. Originally, the store expected to have about 4,500 square feet devoted to packaged beer and wine sales. That's since been reduced to about 1,200 square feet, and just beer.
Come Nov. 21, the store will be open from 7 a.m. to 10 p.m., seven days a week.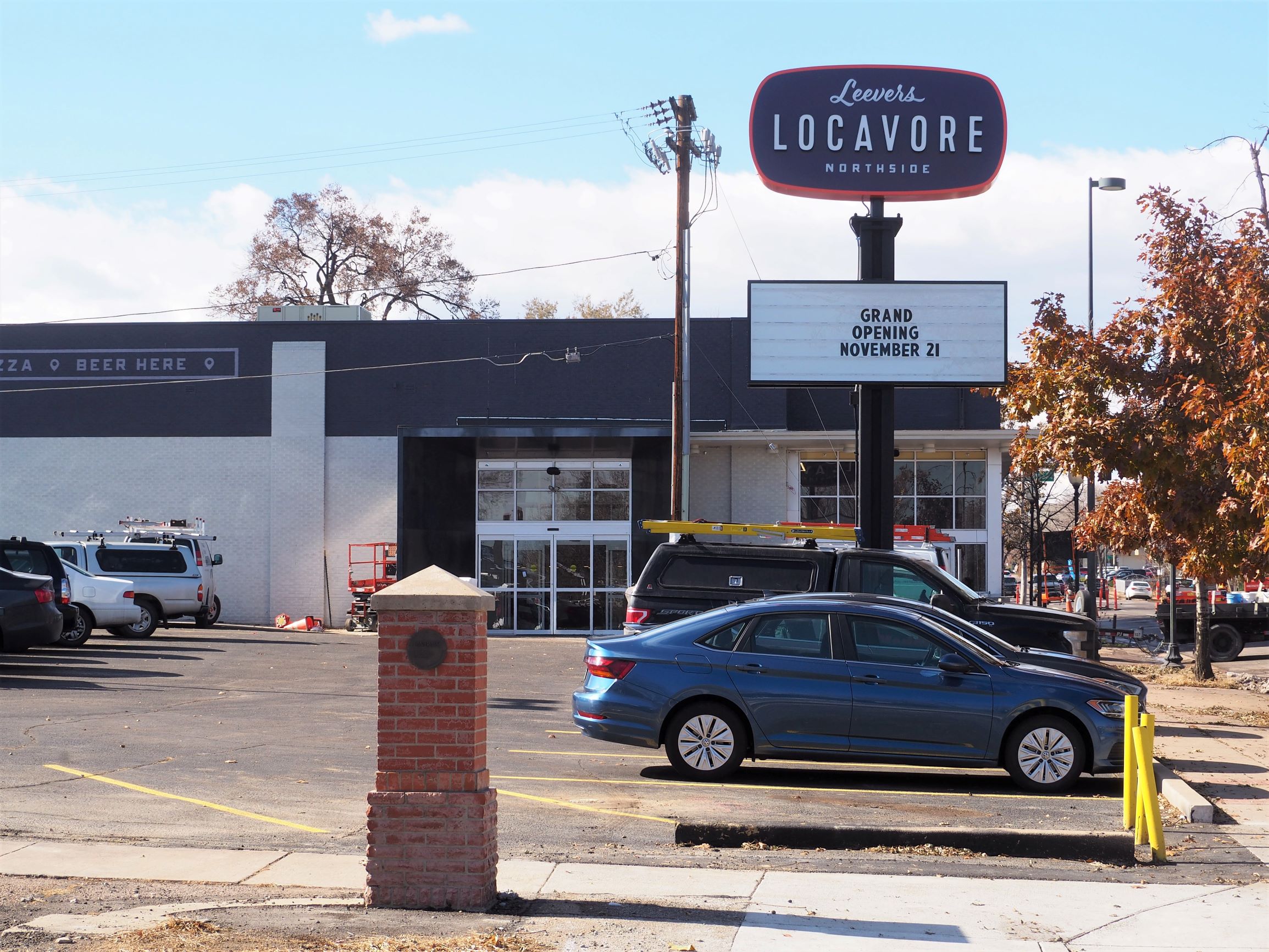 38661