A Platt Park coffee shop is preparing to add some heat back into a 110-year-old former fire station in LoHi.
Zahi and Hani Yaafouri, twin brothers and owners of Steam Espresso Bar at 1801 S. Pearl St., plan to open the second iteration of their coffee shop in the former home of Fire Station No. 7 at 3600 N. Tejon St. next year.
"It will be similar to the first coffee shop, in that we'll be focusing on the quality of the coffee and the design of the space," Zahi Yaafouri said Tuesday.
Acting as Firehouse Ventures LLC, Yaafouri purchased the three-story red brick building in 2017 for $2.4 million, public records show.
Yaafouri, an architect, is redesigning the 3,000-square-foot ground-floor retail space in preparation for the coffee shop, which is slated to open by the end of 2020.
"The approach here is more on restoration than on creating a whole new space," he said. "We're going to make our space fit in the historic building — we're going to let the building design the space for us."
Yaafouri expects construction to begin next spring.
The Highlands structure was built in 1909 to house Fire Station No. 7. Firefighting operations moved out in 1975, when a new station was built to accommodate larger fire trucks. The building, which was renovated to incorporate ground-floor commercial space and residential units above, was designated a city landmark in 1995.
"I've lived in Highland for 15 years and I've always admired the building," Yaafouri said. "We really enjoy being there on Pearl Street as a neighborhood coffee shop, so we were looking for the same feel."
Cosmetics shop Fig + Yarrow Apothecary had operated in the commercial space before closing in April, Yaafouri said.
Yaafouri owns Steam's Platt Park real estate as well. Records show he purchased its building at 1801 S. Pearl St. in 2012 for $595,000. The coffee shop opened the next year.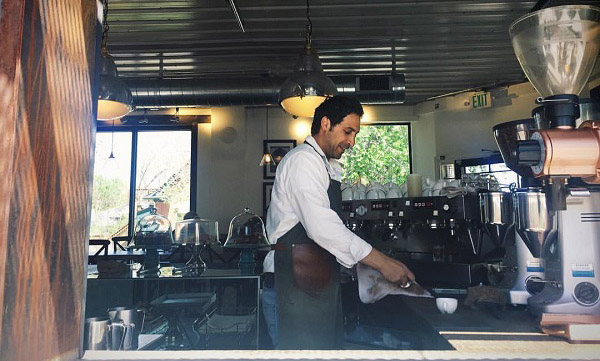 38460