When William Crow Jewelers first opened almost 100 years ago, the city's tallest building reached only 20 stories high.
A young William Crow had just moved to the city from the farming town of Haxtun, with hopes to open a fine jewelry store and watch repair shop. He found a home for the business in one of the city's first tall buildings, the 12-story University Building at 910 16th St. — then called the A.C. Foster Building —13 years after the building finished construction.
The shop has operated there ever since.
William Crow Jewelers will shutter by year-end, ending its 95-year run in downtown Denver.
The business launched a going-out-of-business sale earlier this month, marking its inventory up to 70 percent off. It will close once its inventory is gone, said co-owner Jon Kaiser.
The store sells fine jewelry and watches, and markets itself online as one of the last Denver jewelry stores to offer onsite jewelry and watch repair. Both the staff jeweler and the master watchmaker have worked at William Crow for three decades, according to its website.
Kaiser purchased the store in 1993 from his father, Lawrence Kaiser, who purchased the store from its founder William Crow in 1978.
"Mr. Crow started it as a general merchandise store, but it evolved into a wide variety of things over the years," Kaiser said. "Eventually he started doing watch servicing for the railroads coming through town, which was its first introduction into the jewelry business."
In 1947, Crow asked Lawrence Kaiser, a watchmaker from the Midwest, to relocate to Denver and work at the shop. He took over the shop upon Crow's death in the 1970s.
The younger Kaiser said he'd worked at the shop for years before purchasing it from his father. Despite its changes in ownership, the business has stayed on the third floor of downtown's University Building since it launched.
'It's just time to close.'
Now, Kaiser is looking to retire. He said he'd considered selling the business in the last few years, but ultimately decided against it.
"Like a lot of retailers, our revenue is flat and our expenses are always growing. I didn't want to stick around to see those two lines intersect," he said. "If it was a stronger, thriving business, I would've tried to get my kids more interested in it, but I want them to find their own path. Retail is changing, specifically the retail jewelry business. It's just time to close."
In preparation for closing, the business has largely discontinued its watch and jewelry repair services. The watchmaker is currently working on a backlog of watch repairs that's several months long, Kaiser said.
Kaiser said the business is well on its way to liquidation.
"I've been thrilled that the store meant so much to our customers that they're coming back in to get one last piece from William Crow," he said.
Until its closure, the store will open every day but Sundays at 9 a.m., staying open until 5:30 p.m. Mondays, Tuesdays, Wednesdays and Fridays, until 7 p.m. on Thursdays and until 5 p.m. on Saturday.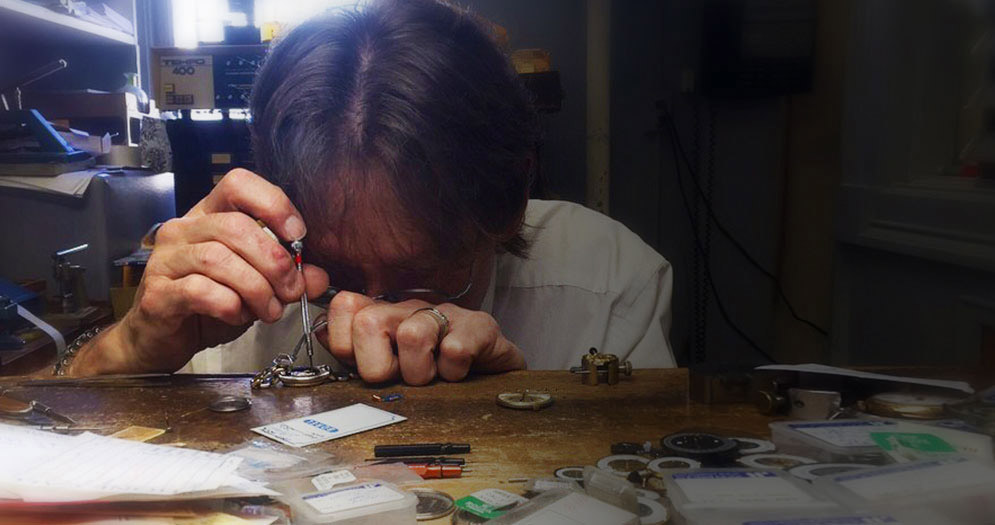 38426