Uptown's combination bicycle shop, bar and coffee shop is closing after eight years.
Jessica Caouette — who co-founded Denver Bicycle Cafe and now owns Tandem Bar, the alcohol side of the business — said Friday that bicycles and accessories are now discounted 20 to 50 percent. Both sides of the business will operate through October.
"After eight years of working with our landlord, we unfortunately can't come to an agreement with him that will allow us to continue," Caouette said, adding that the business will host a goodbye party on Nov. 1.
Caouette and Peter Roper opened Denver Bicycle Cafe in 2011. For years, the pair operated the cooperative business in one space at 1308 E. 17th Ave. In 2015, the business took over the space next door, giving it the entire building.
The pair continued running the business together until late 2018, when they decided to split the business in half. Roper took ownership of the bike shop and coffee component, while Caouette took over what had been known as DBC Beer Hall. In March, she added hard alcohol and renamed it Tandem Bar. Despite operating separately, the businesses still share one lease.
On Friday, Caouette told BusinessDen that multiple factors contributed to the decision to close.
First, Caouette said the business is on a triple net lease, where tenants pay all expenses associated with the property, such as property taxes and maintenance. So while rent may be fixed on its lease, the business is paying approximately $1,000 more monthly for the space than about a year ago, thanks largely to jumps in the assessed value of the property, she said.
Another challenge has been the construction of apartment complex Park 17 just west of the business, Caouette said.
"We have no sidewalk for the two blocks west of us. We have regularly one or two lanes blocked off west of us," she said, adding the construction workers also tend to monopolize the two-hour parking in the area.
Denver Bicycle Cafe relies on a strong summer to get through winter, when customers tend to be fewer, Caouette said. As she watched the completion date of the project get pushed further and further back — developer Kairoi Residential's website now says residents will move in this winter — the ability to "wait it out" began to fade, she said.
The business has not been profitable for the past year, Caouette said. She and Roper tried to negotiate their lease to alleviate some of the above factors, but the two sides couldn't agree.
Caouette said the business' lease expires in the near future, and that her landlord planned to raise the rent. Ronald Collins has owned the building for decades, according to public records.
"He has made no promises that he wants to continue our business here," Caouette said.
Caouette and Roper are not looking to relocate the business because they can't afford the costs of building out a new space. That would likely be $100,000 to $150,000, she said, not counting rent for the new place and costs associated with transferring a liquor license.
The pair also tried to sell the business, but no buyer came forward, likely because they would've needed to move it, Caouette said.
Despite the impending closure, "We're really proud of what we've done," Caouette said. She and Roper aren't sure of their next moves, but Caouette wants to stay in the hospitality field. While that may mean working for someone else for a while, she doesn't expect Tandem Bar to be her last business.
"There will be another Jessica Caouette bar in the future," she said. "I just don't know when yet."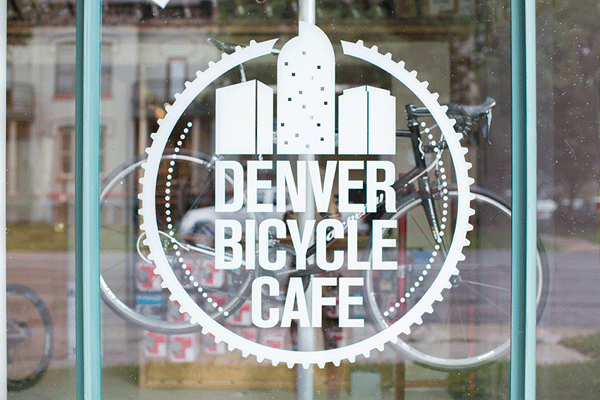 38152