The British are coming to Cherry Creek.
Pasty Republic has signed a three-year lease on 750 square feet at 2615 E. 3rd Ave., and owner Matt Cherry said he plans to begin serving up the savory Cornish packages — "basically big empanadas," in his words — by early September.
"The Cherry Creek neighborhood is a great place for us because of what we do — gourmet fast food," Cherry said. "Our product is quick, already hot and ready to rock, so it's a fantastic match for the business community on a tight schedule. It's an opportunity to market more to office workers."
The location will join Pasty Republic's food truck and a storefront along Tennyson Street that has operated since 2014.
Pasty Republic's new site most recently was home to Victoria's Chocolates, which closed Aug. 10. Cherry said his daughter takes dance classes at Cherry Creek Dance, next door to the site, so he noticed the "for rent" sign and contacted the landlord himself.
Pasties, marketed by the restaurant as "the original handheld meal," are stuffed, savory pastries with roots in Cornwall, England. They're made by folding dough around uncooked ingredients and baking the packets.
The business sells 14 varieties of savory pasties, including four breakfast options, all at around $8. The menu also includes dessert pasties and Sweet Action Ice Cream. Cherry said the pasties sold in Cherry Creek will be made at the Berkeley location.
"That's the model I want to try and grow — one central hub that serves as a main commercial kitchen," he said. "The business plan here is to take what we've done with the food truck and duplicate it with another brick and mortar."
Pasty Republic was founded on Tennyson Street by Jon Walker and Sam Elhindi, who added the "Pasty Bus" within a year, Cherry said. The truck is also stocked with pasties made in Berkeley.
"One of the interesting things about the pasty business is that it's extremely labor-intensive," Cherry said. "We hand-lay all our dough, we hand-fold it, we chop all our ingredients — there's a ton of labor involved. The truck's been helpful because it's another revenue source without much more labor investment."
Cherry, a Lincoln, Nebraska native, moved to Denver for college in 2002 and was a teacher before opening the food truck Matt's Snack Shack in 2012. He took over Pasty Republic in 2016 when Walker and Elhindi wanted to get out of the business, and is now trying to sell Matt's Snack Shack.
The truck has helped with the educational side of the business, which Cherry has been honing in on.
"I think (the original owners) ran into some educational problems right away," Cherry said, adding that Walker comes from England. "Since I took over the business three years ago, I've been trying to push it to the next level educationally. The biggest challenge is that people don't really know about them."
As far as direct competition, there isn't much in Denver. Cherry said GB Fish & Chips offers a few kinds of pasties, but that Pasty Republic is the only one "doing it from scratch." He also said Three Lions Pub had served pasties before it shuttered in January.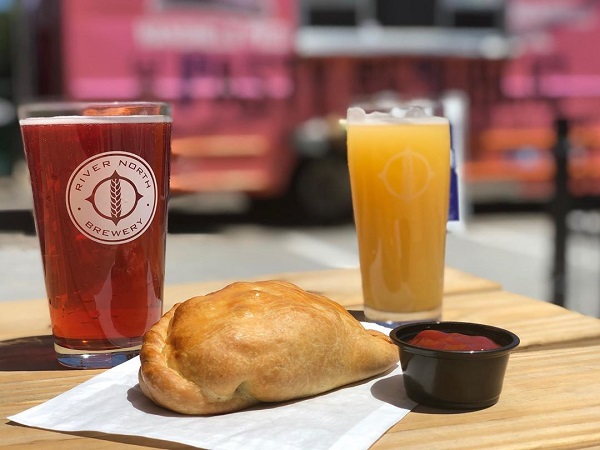 37189