Plans for the first In-N-Out Burger in the Denver metro area have been made public.
Site development plans dated Aug. 1 and submitted to the city of Lone Tree show that the cult-favorite California-based burger chain plans to open a location near the Park Meadows mall by late 2020.
The document lists 9171 Westview Road in Lone Tree as the site of the proposed restaurant, just northwest of the shopping center. The 1.5-acre parcel currently houses Suds Factory Carwash & Detail and a Conoco fueling station, both of which would be demolished to make way for the 3,867-square-foot restaurant, according to the development plan.
The document outlines a six-month construction period that would begin once the city approves the plans.
The restaurant will include a 1,300-square-foot patio, onsite parking for 47 customers and a drive-through meant to accommodate up to 26 cars. Together, its indoor and outdoor seating would fit 80 people. The document indicates that the burger joint will open daily at 10 a.m., and will feed late-night munchers until 1 a.m. Sunday through Thursday and until 1:30 a.m. on Friday and Saturday.
The Lone Tree Voice, a publication of Colorado Community Media, first reported the news.
In-N-Out announced plans to expand into Colorado in 2017, saying it was under contract to buy 22 acres in Colorado Springs to build a 150,000-square-foot office building and a 100,000-square-foot distribution facility.
The company also announced plans at the time for its first Colorado eatery, set to open next year in Victory Ridge, a new mixed-use development in northeast Colorado Springs.
The Denver Post reported at the time that the distribution center will allow the company to support 50 restaurants within 350 miles of its Colorado Springs facility, so it was clear Denver-area locations would be coming. But no specific locations had become clear until this week.
The popular burger chain was founded in 1948 in a suburb of Los Angeles. In-N-Out didn't expand outside of the Los Angeles metro area for 42 years, then it opened a San Diego eatery — its 56th in total — in 1990. It now has nearly 350 eateries across California, Nevada, Arizona, Utah, Oregon and Texas.
Correction: This story has been updated to add the chain also has locations in Oregon.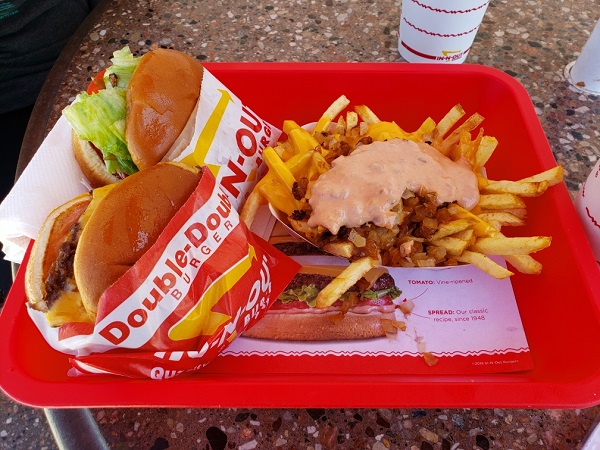 37128