For its third location, a Denver climbing gym is reaching into the northern suburbs.
Denver Bouldering Club has leased 15,000 square feet in a shopping center at 720 West 84th Ave. in Thornton for a new bouldering gym.
Owner Thomas Betterton said he wanted a spot that could entice new customers while also providing existing members new climbing routes at a facility that wasn't too far a drive.
"People who live five miles away from our central location (near the intersection of Interstate 25 and 6th Avenue) live over an hour away in rush hour," Betterton said.
"This is a good option to get to without fighting traffic (if you live north of town)," he said. "And on a Saturday or Sunday, someone in Denver or Englewood could get to this option quickly and do some climbing."
Betterton said the Denver Bouldering Club, which has two existing locations and eight full-time employees, plans to invest around $500,000 to $1 million in the new location. The business brings in a little more than $1 million a year in revenue.
The expansion comes during a boom in bouldering. Boulder's Movement Climbing + Fitness opened a 50,000-square-foot bouldering-only gym in RiNo in 2018, and Boulder's The Spot Bouldering Gym added a second location in the Golden Triangle in April. And another bouldering gym is on tap for Golden.
Denver Bouldering Club started in 2009 as a private club for climbers. Betterton said bouldering, in which participants climb up 15-foot walls with no harnesses or ropes, is a fast-growing part of the climbing industry.
"With how outdoorsy the Front Range is, climbing is underserved," Betterton said, adding that bouldering is easier for new customers to try.
"With rope climbing, you're down belaying, and I'm up climbing, and we're not really hanging out for a portion of it," he said. "With bouldering, its four or five friends and we're working on a couple of hard moves. We're talking about it. We're talking about how our days went. It's like a Super Bowl party: Some people are watching really intensely and others just like the social vibe hanging out with friends."
Betterton also said bouldering takes just a 10-minute orientation before a beginner is out there climbing.
"You can do it yourself or with 10 people," he said. "And it doesn't require the same level of training and safety equipment."
The 112,000-square-foot shopping center in Thornton is owned by Dunton Commercial, which bought it earlier this year for $6 million with plans to turn around the property. It was just 63 percent leased.
Nate Melchior, a director at Dunton, said the space Denver Bouldering Club will occupy formerly belonged to a gym that went out of business.
"I always thought that space is perfect for rock climbing," Melchior said. "Portions of it have 25-foot high ceilings; originally racket ball courts."
Melchior said he cold-called Betterton.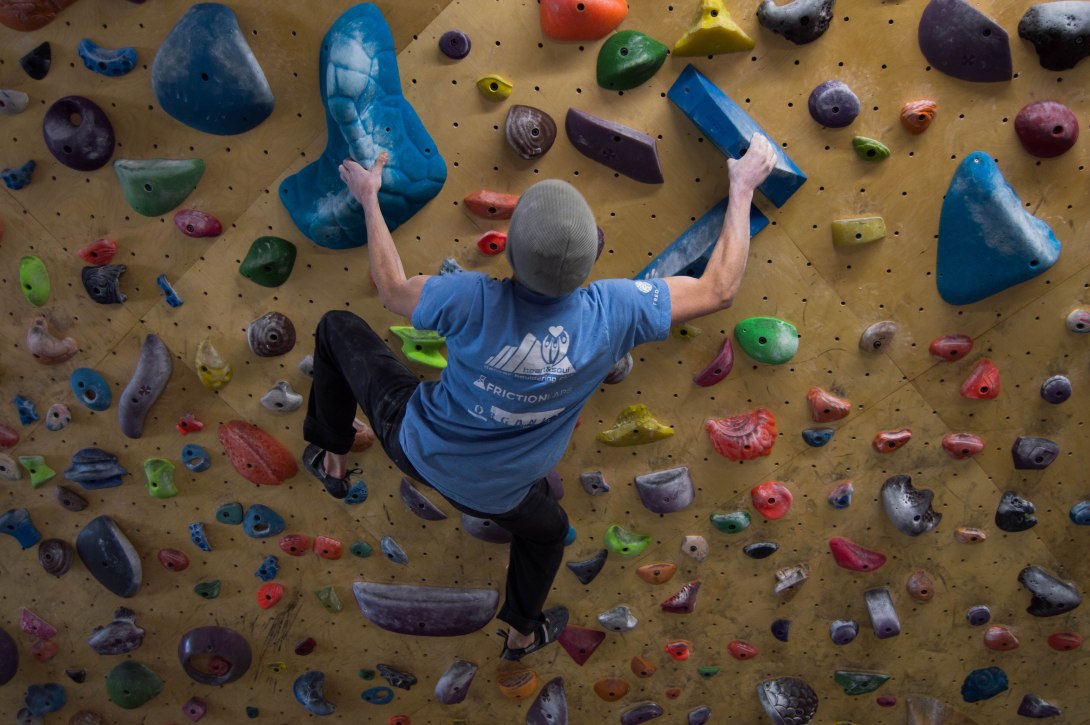 36959