Sometimes you just need to break stuff to blow off a little steam.
Stressed-out Denverites soon can arm themselves with bats and clubs to release pent-up rage upon unsuspecting crockery and furniture at a former meatpacking plant.
Brothers Dustin Gagne and Drew Neilson are about to open a 4,500-square-foot warehouse in South Denver as Denver's first "rage room," a new kind of business that provides a safe way to blow off some steam.
"We think it's cool to break stuff," Gagne said of his new business Smash*It Breakroom at 790 W. Evans Ave. "It's a trend that started overseas and recently came to America, popping up in major cities."
The former meat-packing facility has three walk-in freezers the brothers are converting into "wrecking rooms." They're also building out an armory of sorts off the lobby stocked with smashing tools such as baseball bats, golf clubs and even some professional demolition devices.
The business provides required safety gear, such as goggles, protective work gloves and a hard hat. Only two breakers are allowed in a wrecking room at a time. And alcohol is not allowed.
Patrons will be able to choose between packages, starting at $35 for the basic experience. Pricing tiers are based on which items, such as wine bottles and dressers, will be destroyed. The basic experience will include 20 minutes of destruction. More expensive packages offer more time.
"Because it's a new concept, we're trying to tailor it to customers and figure out how to offer better packages," Gagne said. "So in the meantime, we're doing a lot of a la carte stuff."
The cost to destroy a dresser, for example, would cost $20 to $30, while smaller items would cost $5 to $10.
"We're trying to focus on making it an awesome experience," Neilson said. "You can pick out your gear, you can pick out your tools, and then you have time inside the room to have at it. You can break stuff, throw it against the wall, and you can pick your own music to play, too. When the session is up, we come in and clean everything up."
The brothers have been gathering their supply of breakable goods from yard sales, and are collecting empty wine bottles and sauce jars from restaurants.
"We're the 'reuse' in 'reduce, reuse, recycle'," Neilson said. "It's like one last hurrah for this stuff."
Gagne and Neilson always planned to open a business together and decided a rage room was right up their alley. The brothers also will be Smash*It's only employees until the business can afford to hire.
They signed a five-year lease this month for the space, located in the Overland neighborhood. Brokers Corey Cross and John Livaditis of AXIO Commercial Real Estate represented the landlord in the transaction.
The world's first rage room, dubbed The Venting Place, popped up in Japan in 2008 in response to the country's recession, the Telegraph reported at the time. The trend since has spread to countries such as Serbia and Italy, and USA Today reported that hundreds now exist in the U.S.
There doesn't appear to be any active rage rooms in Colorado, though two had operated in Colorado Springs until recently. The Gazette reported last year that a rage room called Anger Management had opened in January 2018, but Google lists the business as "permanently closed."
Anger Management posted on its Facebook page last September that the business had temporarily closed and was seeking a new location. Its latest update from earlier this month indicates the business had not yet found a new space.
Colorado Springs was also home to Rampage Room, which opened in August 2018. Google also lists this business as "permanently closed." Its most recent Yelp review is from January 2019.
Meanwhile, Fort Collins is poised to welcome its first rage room this year. Entropy Rage Room's website indicates the business hoped to open in May, but a June update on its Facebook page indicates the rage room is getting close to opening.
Once Denver's very own rage room opens, customers can book a smash time any day of the week between noon and 9 p.m.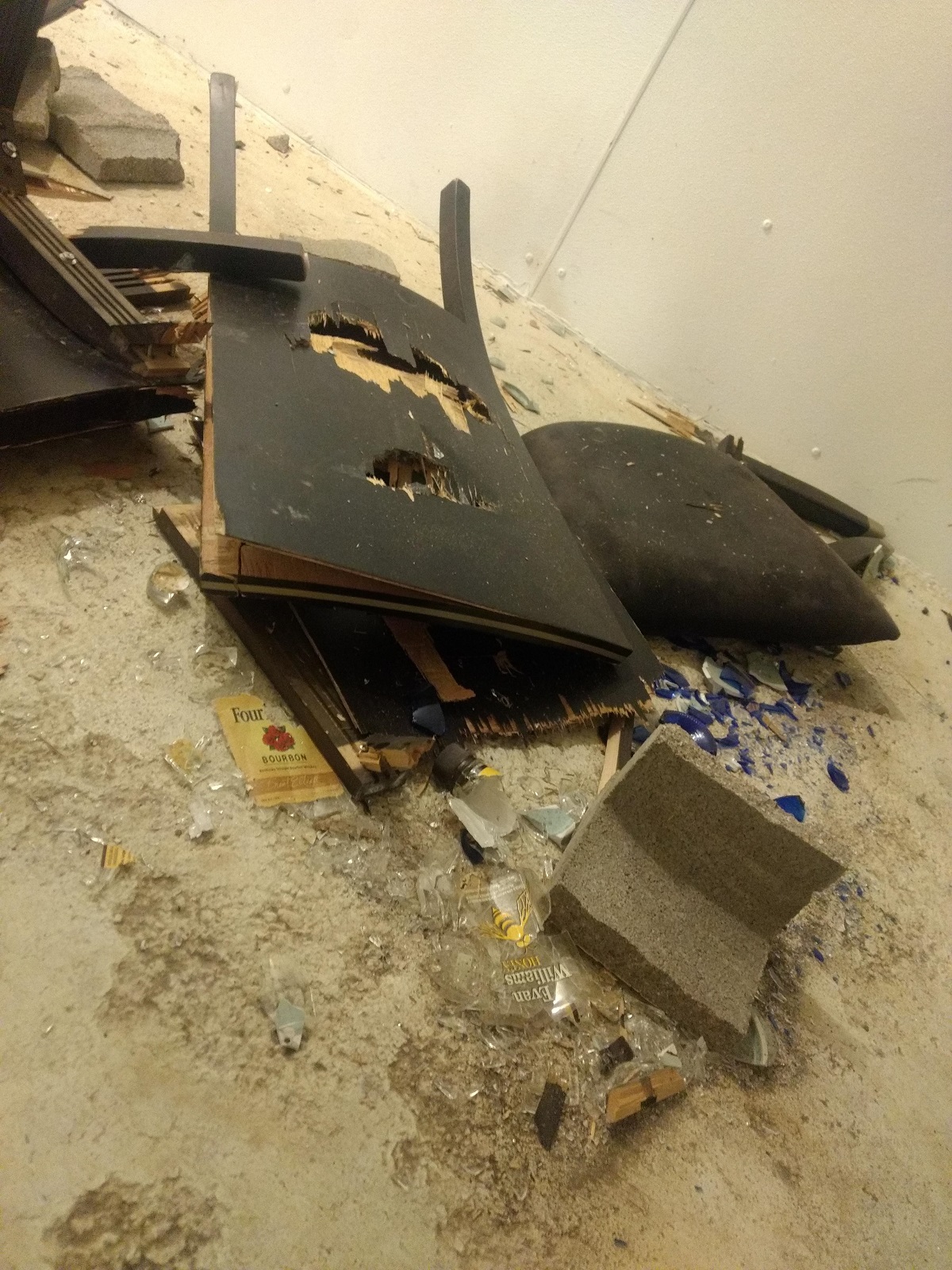 36750