Steve Cominsky wants to make Littleton a little more social.
So this month, he opened Social Bar & Lounge at 3625 W. Bowles Ave. as a place for Denver suburbanites to gather and imbibe.
"The idea was to get people in here and create a little intimacy, and an opportunity to socialize and converse, to meet with existing friends and potentially meet some new ones around the community," Cominsky said.
The bar quietly opened May 6 in the Columbine Valley Shopping Center. Cominsky hired five employees to staff the 2,000-square-foot space. He and his family have lived in Littleton for more than a decade.
"There are some great bars and restaurants on Main Street and on Wadsworth, but there really aren't any unique bars or lounges where you can go sit and have a cocktail and enjoy some time with people," Cominsky said. "You have to go to Denver for that, and for the suburbanites down here, that's a trek."
His wife Dawn designed the space, and Cominsky teamed up with local bartender John Miller to develop the cocktail menu.
Social offers 20 different wines, as well as 15 beers on tap. Its cocktail list provides 14 options to choose from — seven traditional cocktails, and seven "crafted," more unique options. Patrons also can order small food plates from the bar.
The longtime restaurateur said the bar was a culmination of "what's next." He's worked in the restaurant industry for nearly 40 years, and was involved in RiNo restaurants Beckon and Call, as well as The Wild Game Entertainment Experience in Evergreen and Longmont.
For the last seven years, he's run a restaurant consulting firm, advising mom-and-pop-type businesses.
"I love the bar and restaurant business, and more so than that, the hospitality side of the deal," Cominsky said.
The idea behind Social has been cooking in his head for close to a decade, he said. Nathan Stern of Broad Street Realty found him the spot and represented the business in lease negotiations.
Cominsky said he's already heard patrons ask for a Social Bar & Lounge in their neighborhood. He thinks the brand easily could spur five to 10 more.
On weekdays, the bar is open from 3 p.m. to 10 p.m., and stays open until midnight on weekends. It's closed on Sundays.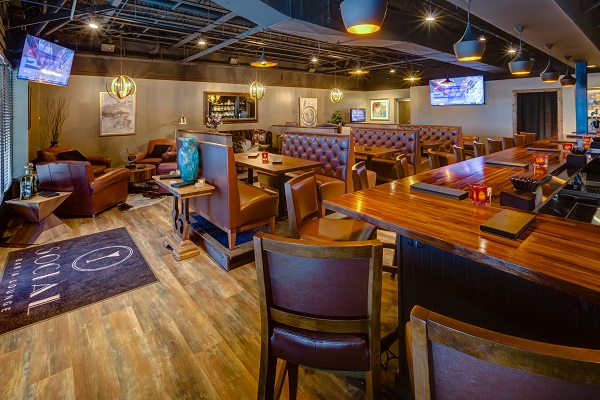 34952