A retired Qwest executive has put his Hilltop estate back on the market.
Robert Woodruff, at one time the telecommunications firm's chief financial officer, listed the same property two years ago before taking it off the market, according to listing agent Peter Blank of Milehimodern.
The 0.27-acre estate at 60 Clermont St. holds two structures: the 6,100-square-foot main residence and a 2,350-square-foot guesthouse. Blank said the 2017 listing, which marketed the property as two houses with two separate addresses, was confusing for potential buyers.
"People didn't want to buy two houses," Blank said. "So this time we repositioned (the listing) as the main house that comes with a casita."
He said the property went back on the market this week, asking for $4.6 million — $1.4 million less than its 2017 asking price.
"Usually you see (properties like this) in Cherry Hills, never in the city," Blank said. "It's such a unique property. The casita could be an in-law attachment or a pool house. It'd be perfect for someone that has an au pair or lots of people visiting — you could even Airbnb the smaller house. There are so many different avenues it could be used for."
Woodruff purchased the property in two transactions totaling $3.31 million in 2006, according to records.
Woodruff retired from Qwest in 2001 after seven years with the company. In 2005, the SEC charged nine former Qwest officers and employees, including Woodruff, with fraud that took place between 1999 and 2002. Woodruff settled the claims against him by paying $2.6 million in 2012 "without admitting or denying guilt." The Denver Post reported that he profited by about $50 million from selling Qwest stock.
Address: 60 Clermont St.
List price: $4.6 million
Stats: Two structures sit atop the 0.27-acre elevated lot. The main residence, totaling 6,100 square feet, has five bedrooms and eight bathrooms, while the adjacent two-bed, three-bath casita totals 2,350 square feet.
The finer things: The main home is adorned with arched passageways, Brazilian cherry hardwood floors and stone fireplaces. Its kitchen island is made with bamboo, and both the dining room and music room have sliding patio doors leading to the property's lavish outdoor space, which includes a saltwater pool, a built-in grill and bar, and a central courtyard affixed with a stone fountain. The home's master bedroom is on the ground floor, and upstairs are four bedrooms with bathrooms ensuite.
Seller: Robert S. Woodruff, according to public records. Woodruff purchased the main residence for $2.65 million and the adjacent casita for $660,000, both in October 2006.
Listing agents: Peter Blank and Carmelo Paglialunga of Milehimodern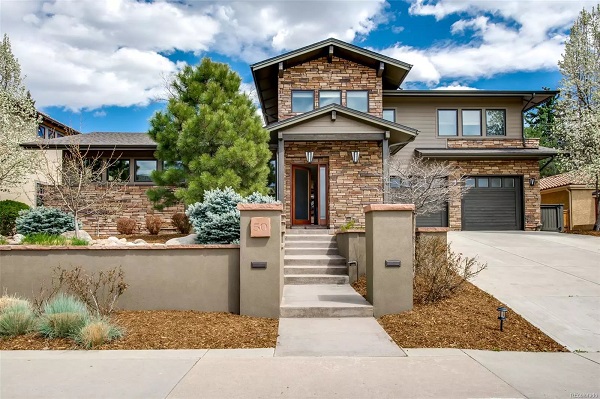 34760