A full city block in downtown Denver, long seen as a redevelopment opportunity, has hit the market.
Dallas-based Greyhound is selling its bus station at 1055 19th St. The 2.45-acre site is being marketed by JLL brokers Patrick Bolick, Jamie Roupp and Julie Rhoades, and has downtown core district zoning, which allows buildings up to 40 stories.
"It's pretty unusual to find a full city block with this type of zoning and one owner," Bolick said in a phone interview.
The Denver Business Journal first reported the listing.
The block has been listed without a specific asking price. Bolick said final offers likely will be due around July 1, and that the end of the year is targeted for close of the sale. Greyhound would lease back the site for a time, but expects to vacate the site by the end of 2020.
"We're pretty close to finalizing a relocation site for them," said Bolick, who along with Roupp and Rhoades also is working that deal as well.
Bolick said Greyhound expects to lease its new site, which he declined to disclose. He said the lease has not been signed.
The 48,000-square-foot bus station at the site, which has parking above it, dates to 1975. Greyhound has been exploring leaving it since at least 2008, when the company cited financial reasons as it canceled plans to move its terminal to Union Station.
When it came to finding a relocation site, Bolick said the company wanted to remain centrally located and be in a multimodal area, where customers could arrive by various means of transportation. Greyhound also wanted to downsize.
"It's a much larger facility than what they need," Bolick said of the current station.
According to a 2015 Colorado Department of Transportation report, when the current bus station was built, it served both Greyhound and Continental Trailways routes.
"Service reductions began following the Greyhound takeover of Continental Trailways in 1987," the report read. "Duplicative services were reduced and ridership declined during the Greyhound strike and bankruptcy of the early 1990s."
At its peak, the bus station served 2,400 passengers a day. By the time the report was published, that figure had dropped to 400.
The last full city block to hit the market in downtown Denver was the former Emily Griffith campus at 12th and Welton streets. Stonebridge Cos. bought the block from Denver Public Schools in 2017 for $25.3 million, and recently began converting the historic school into a hotel. Bolick, who was also involved in that deal, said that site had more restrictions than the bus station because of the school's landmark designation and the Capitol building view plane.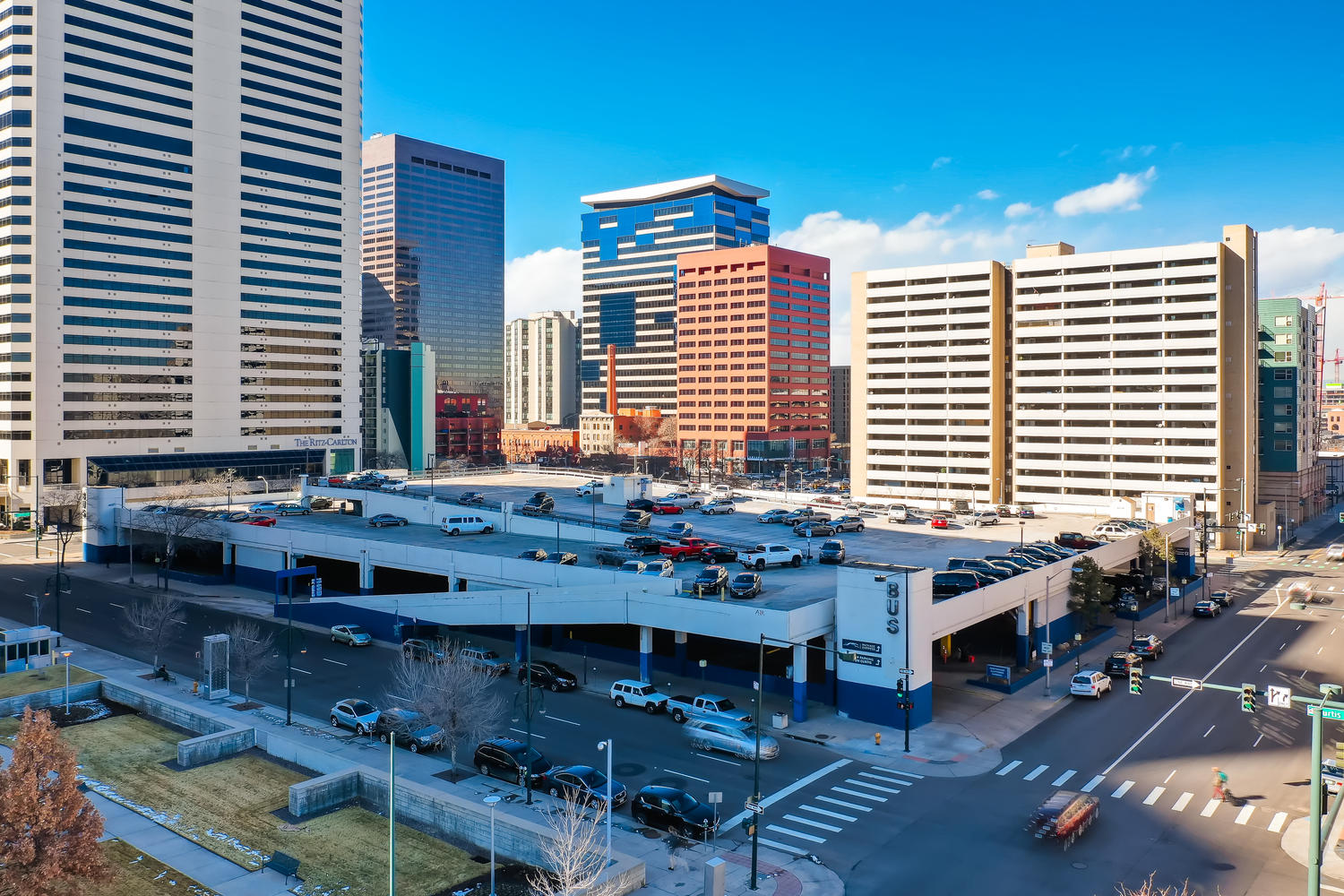 33992