A pair of restaurateurs want to lead a coup d'état against stodgy French restaurants.
Inspired by small neighborhood restaurants in Parisian suburbs, Justin Morse and Matt Daniels plan to open Brasserie Brixton this year at 3701 N. Williams St., in the Cole neighborhood.
"The goal is to create a French restaurant that's really informal and casual," Morse said. "The thought process is to try and shake up the stereotype of French dining — it can be fun and accessible, but still true to tradition and technique."
Morse and Daniels — both engineers — are new to the restaurant industry. But French food always has been a "soft spot" for Morse, who went to school in French-speaking Montreal. He's also spent time in Paris, and said he feels at home in the neighborhood cafes that dot the metro.
The pair have brought on chefs Nicholas Dalton, formerly of Mercantile, and Rye Society's Ross Goldberg. Brasserie Brixton will serve up popular French dishes such as boudin and steak frites, but with a touch of the West, Morse said.
"We'll be taking something that's traditionally French and doing it in a way that makes it interesting for North American palates," he said. "We want to experiment with animal cuts that are traditional in French cooking but aren't seen that much in the states."
The restaurant will offer three beers on tap and a limited selection of house cocktails. But wine, of course, will be the focus of the drink menu.
Still, Morse wants to keep it all at an affordable price, mirroring the neighborly ambiance he found in France.
"The inspiration came from these small restaurants in Paris, where you see young, motivated chefs kind of eschewing formality and making these neighborhood restaurants that are fun and laid back and bring the community together," he said. "Just a genuine place for a solid meal and a drink."
Morse lives in the Whittier neighborhood, and said he noticed the available space at 3701 N. Williams St. while driving by. After contacting building owners Ari Stutz and Ken Wolf, he signed a 10-year lease last November for 1,700 square feet. Morse said he and Daniels are self-funding the business.
"Cole seemed like a cool neighborhood, but there's not much there," he said. "If we want to go to dinner, we'd have to go to RiNo or Cherry Creek or downtown — Cole is a food desert. We felt that we could bring a genuine sense of France to the neighborhood."
Morse said he anticipates a July opening.
Editor's Note: BusinessDen removed a reference in this story to the monthly rent Morse said he is paying, after the landlord disputed the figure.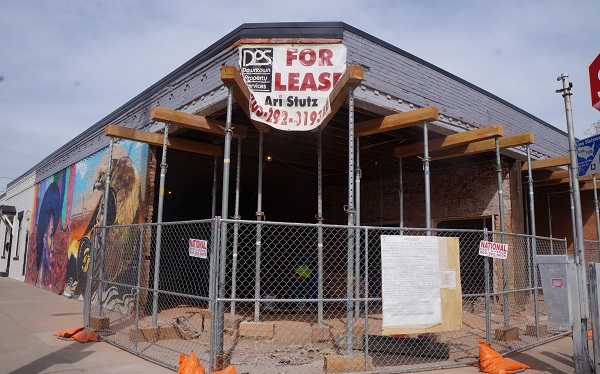 33497