A five-story office building next to Union Station has sold for the second time since being completed in 2013.
Columbia Colorado 17th Office LLC purchased the North Wing Building at 1705 17th St. in Denver for $76 million on Thursday, according to county records.
The purchasing LLC is affiliated with Dallas-based Lincoln Property Co., which did not respond to requests for comment.
The building, which was completed in 2013 and also is known as IMA Financial Plaza, is 109,078 square feet, making the deal worth $696.75 a square foot.
It houses the headquarters of IMA Financial Group, which has its signage atop the building. Other tenants are The Piton Foundation, Gary Community Investments, Alpine Bank and Hopdoddy Burger Bar.
The structure was sold by German firm GLL Real Estate Partners, which was represented by CBRE brokers Tim Richey, Michael Winn, Jennifer Knowlton, Chad Flynn and Charley Will. GLL purchased the building in March 2014 for $65.5 million, according to CBRE records.
IMA CEO Rob Cohen and Ed Haselden of Haselden Construction, along with other investors, spent about $32 million building the structure, according to a 2014 Denver Business Journal story.
GLL still owns a five-story office building on the other side of Union Station. The 1615 Wynkoop St. building, home to the headquarters of Antero Resources, is known as One Union Station, or the South Wing Building.
Lincoln Property's local holdings include the multibuilding Colorado Center development at I-25 and Colorado Boulevard. The company purchased the Denver Financial Center, a downtown office complex that tops out at 32 stories, in October for $95 million.
Other big downtown office transactions so far in 2019 are the $110.9 million sale of the 26-story 1600 Broadway tower, and the sale of the 12-story building at 930 15th St. for $22.5 million.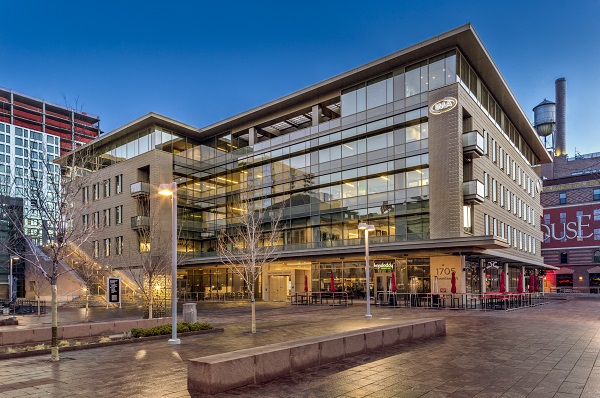 32663