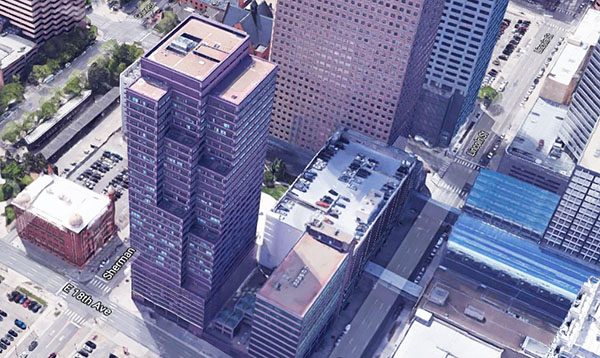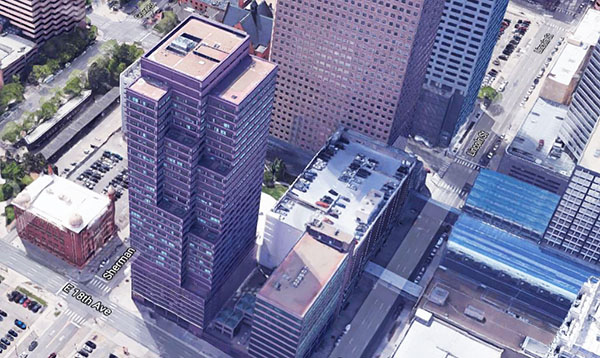 Denver Financial Center, a downtown office complex that tops out at 32 stories, has sold.
TR Denver Financial Center LLC purchased the property on Monday for $95.25 million, according to property records.
The purchasing entity lists as its address a Chicago office of Lincoln Property Co. The Dallas-based company did not respond to a request for comment.
The complex's Tower 1, at 1775 Sherman St., is 32 stories tall, which makes the Denver Financial Center the city's 26th-tallest building. The connected Tower 2, at 1776 Lincoln St., is 13 stories.
The property was sold by US Premier Equities LP, which is affiliated with San Antonio, Texas-based USAA Real Estate Co. The entity purchased it in April 2008 for $84 million.
The two buildings combined are about 435,000 square feet, according to property records. That makes the deal worth about $219 a square foot.
Lincoln Property Co.'s other holdings in Denver include the multi-building Colorado Center complex at the Interstate 25-Colorado Boulevard interchange, Union Tower at 165 S. Union Blvd. in Lakewood and the office building at 475 17th St.
Other office deals in the core of downtown in 2018 include the $67 million sale of the 30-story 1660 Lincoln St. in mid-March, a partial sale later that month that valued the 54-story 1801 California St. at $560 million and the sale of the 36-story 1670 Broadway in August for $238 million.