After entering the Denver market in 2014, a California-based fitness franchise is strengthening its core in the Mile High City.
Club Pilates, whose parent company is California's Xponential Fitness, plans to open four new studios in the Denver area and two in Colorado Springs by July.
Club Pilates President Shaun Grove said these six locations are among 15 in development in Colorado. The brand already has 15 studios operating in the Denver area.
"I've been franchising for almost 20 years at this point with various concepts, and all of the fitness-related franchise concepts I've been involved with have always sold out most quickly in the Denver market," Grove said. "The Denver consumer is very much into fitness and lifestyle and the outdoors, and wanting to be healthy and move at the end of the day."
The four new locations set to open in the Denver are at 200 Quebec St. in Lowry, 7315 E. 128th Ave. in Thornton, 7705 Wadsworth Blvd. in Arvada and 6295 S. Main St. in the Southlands in Aurora.
Grove said the optimal locations for the brand are retail strips with plentiful parking.
"If we can get into a retail center with a grocery-anchored location, that's typically where we want to go, because that's really the heart of the community of that neighborhood, and that's where we see the most people visiting throughout the week," Grove said.
The brand, which offers traditional Pilates classes on reformer beds incorporating resistance exercises, has had explosive growth since being acquired by Xponential Fitness in March 2015.
"We're starting to see a lot more open and open very consistently, very predictably, which is great," Grove said.
He said the company plans to have 750 studios across the country by year-end, and to expand to Canada, Japan and elsewhere internationally.
"We have just under 500 studios open today across the country, and we're continuing to open another 20 to 30 every month as we continue to grow," Grove said.
Grove said Club Pilates has broadened the exercise regime's customer base.
"If you weren't essentially a wealthy stay-at-home mom, for example, you probably weren't doing Pilates. But fast forward to today, we've created this distribution model for Pilates that those who would have never even thought about trying Pilates are now doing it consistently multiple times a week," he said.
Franchise fees at Club Pilates cost $49,500 and 7 percent of monthly gross revenue. Grove said his franchisees typically spend between $250,000 and $300,000 to prepare their studios.
Monthly memberships at Denver's Club Pilates cost $199, Grove said.
Xponential fitness franchises have been on a tear in Denver lately, with StretchLab, dance studio AKT and Row House studios planning to open in the city this year.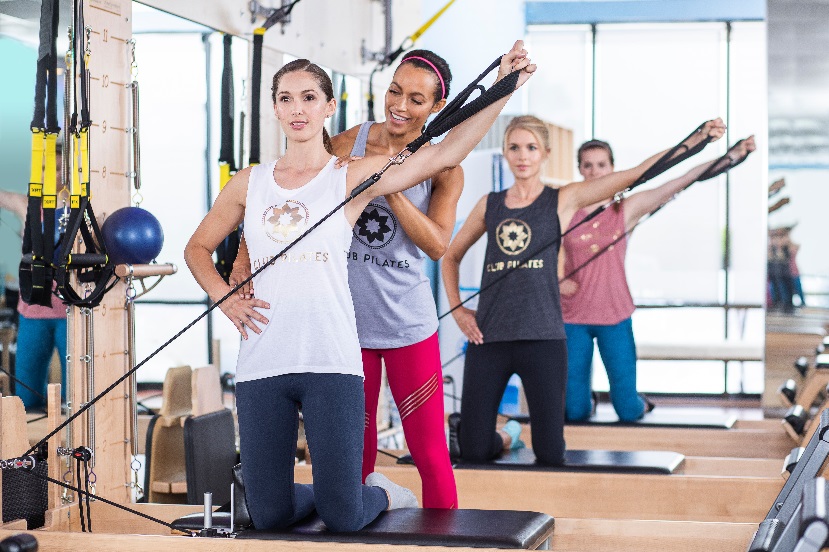 32374