Broadway is cued up to play at another pool bar.
Memphis Cue Bar will open at 333 Broadway in March, said owner David Mot. The business won't focus on laid-back bar hoppers, he said, but rather on competitive pool players who may not be able to commit to a league.
"It's going to have an Airbnb-type setup," said Mot, 66. "We'll have an app where you can go online and book a tournament. You can pay online and just show up."
Because most pool leagues meet weekly, it can be hard for someone who has a family or travels for work to be part of one, Mot said.
"People can come here on a Monday night to play some pool and measure their ability," he said. "Most probably will part of a league, but not necessarily."
Mot, whose legal name is Hamid Motarjemi, purchased the 3,200-square-foot building in 2017 for $960,000, according to records. For more than 20 years, the building was home to Studio Lites, a wig store that catered to Denver's burlesque and drag communities, according to Westword. The business moved into a smaller space at the end of 2016.
Mot said he's remodeled the building in preparation for Memphis Cue Bar's opening. The pool hall will feature six pool tables, including two nine-foot, regulation-size ones — the kind Mot said are preferred by "serious and professional pool players."
He'll offer barbecue options at Memphis Cue Bar, which he said is a nod to this particular business venture. The bar also will also offer staples such as hamburgers, chicken wings and a simple bar.
"Competitive pool players aren't fancy drinkers," Mot said. "This'll be for people who want to come in and compete in pool, not really for people who want to go out for some drinks."
Mot isn't sure how many tournaments the pool bar will conduct, but said it will be at least weekly. Eight people can register to compete in each single-elimination tournament, and he'll charge an entry fee of $10 for each.
Memphis Cue Bar will further cater to competitive pool players by installing cameras in each pool table so players can review their moves, Mot said. He'll also bring in nationally ranked pool instructors to host clinics.
"I picked up pool about six years ago and quickly realized that bad habits are incredibly hard to break," he said. "I realized that from the day you pick up a cue, you've got to get lessons on how to play."
Mot said the business initially will be open from 4 p.m. to midnight, and he'll be frugal when it comes to hiring employees.
"Pool halls don't make a lot of money," he said. "I'll hire as needed, but it won't be a lot."
Casual pool players have several other options along Broadway, including Barry's On Broadway, 3 Kings Tavern and Badgers Pub.
Mot has experience renovating commercial properties and launching new ventures.
"I started dabbling in this business in 1999 when I purchased the old MGM studio building at 2101 Champa and opened the Club Boca nightclub," he said.
In 2003, he bought side-by-side properties at 1509 Marion and 1521 Marion in City Park West. He spent $435,000 on the former, which he renovated and turned into the Boca Room. He sold that property in 2015 for just under $2 million, according to records.
He still owns 1521 Marion, which he purchased for $365,000, records show. The property houses Mexican restaurant Las Margs Tavern and Tooey's Off Colfax, a bar and music venue.
He also purchased the site of the defunct Dick's Hickory Dock barbecue restaurant off Highway 74 in Kittredge. Westword reported that Mot made the winning bid of $247,500 at an auction for the site.
He renovated the building and briefly reopened the business under its original name, he said, but with his own vision of Kansas City barbecue. In 2012, he sold the property to Switchback Smokehouse.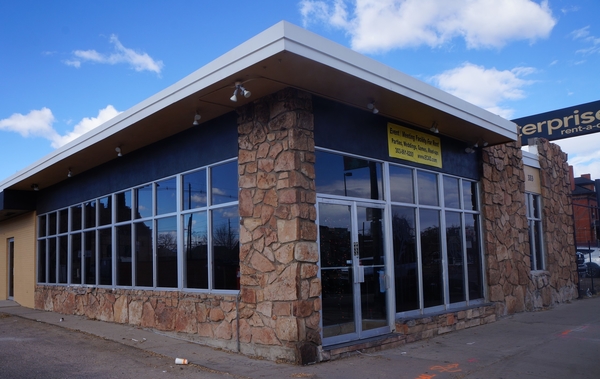 30772