Two of the early forces behind RiNo's transformation have assembled the final two pieces of their next big project.
Developers Ken Wolf and Ari Stutz spent $10 million in two transactions in late October for the connected, approximately-45,000-square-foot industrial buildings at 3887 and 3893 Steele St., as well as the undeveloped lot at 3895 Steele St.
That means the pair, who renovated the Denver Central Market building and others in the former warehouse district, now fully control two long strips of vintage warehouse in the Clayton neighborhood, as well as the private street between them: In all, 500,000 square feet of industrial space on 30 acres, according to Stutz.
"We love the location, we love that it's kind of hidden and it was off a lot of people's radar," he said.
Wolf and Stutz purchased the first portion of the site in 2013, and already have renovated some buildings and begun attracting a new type of tenant.
But with the final pieces in place, expect redevelopment to begin heating up.
"When you have a fragmented ownership and everyone is not on the same page, it's hard to have change," Stutz said during a tour of the site this month.
The warehouses were built during World War II by the U.S. Army, which used them to store medical supplies. By the end of the 1940s, the military no longer needed them, and the buildings hosted a variety of tenants for decades.
Wolf and Stutz sold the majority of their RiNo portfolio in May for more than $50 million. Speaking of the Clayton site at the time, Wolf told BusinessDen, "We're trying to do there what we did here."
Stutz said the pair will have more to say regarding their mixed-use vision for the site in the near future. They need to seek a rezoning, he said, as well as meet with local residents.
Wolf and Stutz bought the southern portion of the site from the city in November 2013 for $2.15 million. At the time, Stutz said, they weren't sure if they'd be able to add on to that.
"We're always looking for buildings that we think are really cool, that have a historic aspect to them," he said.
The pair purchased a second chunk of the site in March 2017 for $11.2 million. Then there was the final buy last month, involving two sellers.
They've made some changes already. As leases have ended, or as Stutz and Wolf have finished renovations, they have targeted new tenants that plan to manufacture on site, while also incorporating a small retail or showroom component
Current tenants include screen printer A Small Print Shop and Winter Session, which sells canvas and leather bags and accessories.
"We want the wholesale baker who wants to do his production baking here, but also have a little retail bakery for the people who are working here," Stutz said.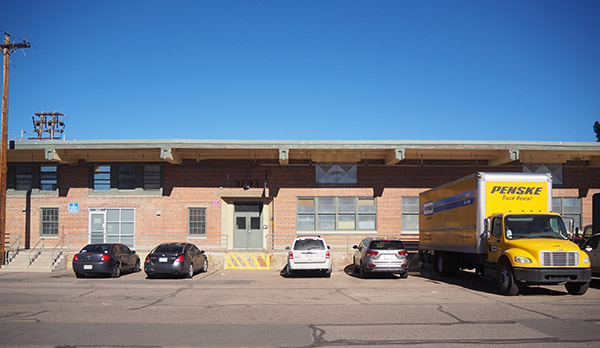 30087