A popular fast-food chain known for chicken fingers and top-secret sauce is hatching up a Denver location.
A site-development plan submitted to the city this month indicates that Raising Cane's wants to open a location at 1190 S. Colorado Blvd.
There's currently a three-story vacant office building at the 0.77-acre site. It would be demolished to make way for the restaurant, which is slated to be about 3,000 square feet, according to the site plan.
Raising Cane's did not address the proposal when asked for comment.
The property is owned by 1190 South Colorado Boulevard LLC, which bought it in 2015 for $3.2 million, according to records. It's one of a handful of buildings on Colorado Boulevard owned by Florida investor Ira Lang, according to previous BusinessDen reporting. Lang's property manager did not respond to a request for comment.
Raising Cane's doesn't have a restaurant within city limits, although the company has opened five locations in the metro area since summer 2017. The company told BusinessDen a sixth location, in Broomfield, will open later this week.
Founded in 1996, the Baton Rouge, Louisiana-based chain offers a limited menu that revolves around chicken fingers. Founder Todd Graves named the chain after his yellow lab, Raising Cane.
Menu items include chicken fingers, French fries, cole slaw and Texas toast, which can be arranged into just a handful of meal options. The company's staple menu item is its Cane's sauce, which its website claims is top-secret and known only by each restaurant's general managers.
PM Design Group is the architect listed on the site plan.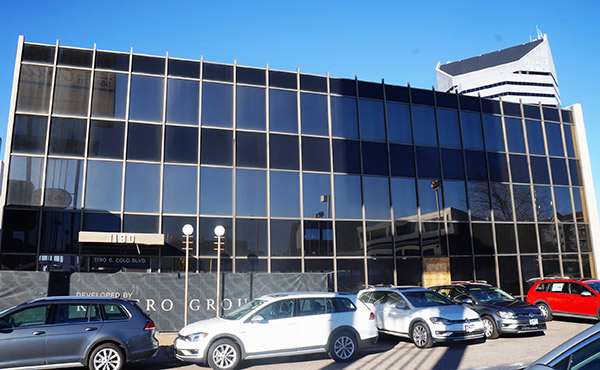 30080