For more than 10 years, Apex Ski Boots has tweaked the design of its ski boots, which are intended to be easier to walk in.
Now, the Wheat Ridge-based company is clamping down on its intellectual property.
Last month, Apex secured its first patent for a component of boot design, and the company has three more applications pending.
"This is the first fruit on the tree, so to speak," said Brian Ellwood, director of operations. "We have other pieces on our boots that are being patented."
Founded in 2006, Apex created a ski boot that strayed away from the clunky, stiff boots skiers have stuffed their feet into for decades. The company designed a walking boot with an inner liner that rests inside an outer stiff shell — or chassis — that clips into skis.
The company makes its boots at a factory outside Hong Kong; they're sold at REI, Christy Sports, Sun & Ski and mom-and-pop stores. On Apex's website, pairs retail for between $699 and $949.
The recent patent covers the lacing aspects of Apex's new inner boot. Instead of crisscross laces on the outside, the laces coil around the internal parts of the boot to put uniform pressure around the foot. The boot uses dials created by Denver-based Boa, along with stainless steel cables, to tighten the boot.
Ellwood has bigger plans beyond the slopes for Apex's new tightening system.
"We're hoping that it applies to cycling shoes, it applies to work boots," he said. "Having a patent on a style of lacing, we're hoping that we can license this out and sell it to the La Sportivas of the world."
Apex released 1,800 pairs of ski boots with the new lacing system, called the XP Antero, in September.
Ellwood said Apex sold 3,500 pairs of boots during the 2017-18 ski season. The company, which employs 10 people, moved its headquarters from Gunbarrel to Wheat Ridge more than two years ago. It includes space where customers can try out products.
"Having our demo center where it is on I-70 has been a major success," Ellwood said.
Other companies aiming to make more comfortable ski boots include Longmont-based Zay Products and Golden-based Envy Snow Sports, which makes an outer shell for skiers who want to wear snowboard boots. Ellwood said Apex uses better materials for its two-in-one boots, including its outer chassis.
"It's incredibly stiff and very performance-oriented," Ellwood said. "We build a full system that's meant to perform like a ski boot."
Ellwood said other players in the market partially prompted the patent applications.
"We want to capture as many patents as possible so that if someone tries to copy what we're doing, they have to try a lot of different things," he said. "That's what we're going after is trying to protect what we've been working on over the last 10 years."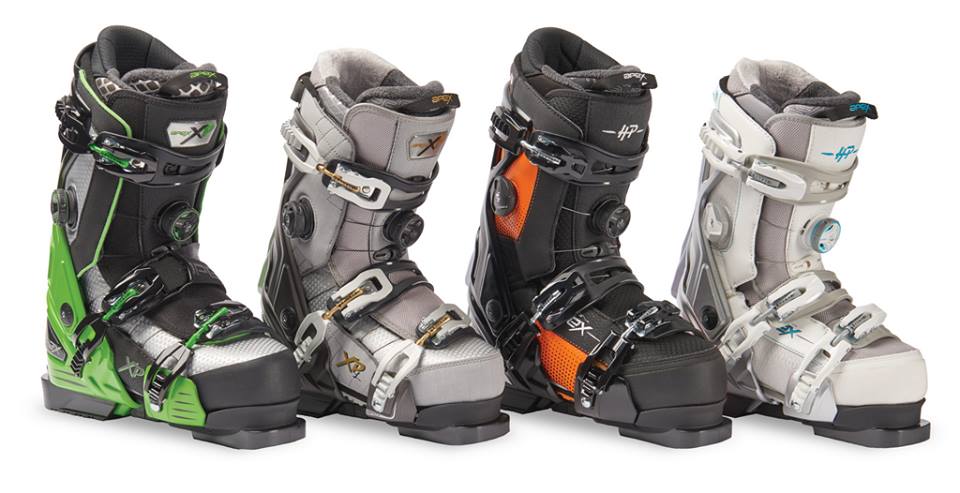 29898