LoHi dogs are in for a treat.
Three Dog Bakery, a Kansas City-based chain, plans to open at 1503 Boulder St., according to the company's website and a sign at the site.
The company's locations carry all-natural treats, pastries and "pupcakes", freshly baked by an on-site pastry chef, according to its website. Other options include custom cakes, and seasonal and grain-free treats, as well as accessories, toys and natural dog food. Dogs are welcome to accompany their owners inside all Three Dog Bakery stores.
The new location marks a return to Denver for the brand. Three Dog Bakery previously operated in Cherry Creek. A company executive did not respond to a request for comment.
LoHi's new addition will have competition. Nearby Berkeley is home to Biscotti Hound Dog Biscuit Bakery, which specializes in dog birthday cakes, and Two Pals & A Pup in Cherry Creek offers a similar selection of canine-friendly baked goods.
Three Dog Bakery was founded in 1989 in Kansas City and has expanded to nearly 50 franchises across the United States, with two more in Canada and three in Hong Kong, according to the company's website.
"Pets are becoming so important," Nicki Dobson, who runs marketing and communication for the company, recently told Voice of America. "People are having more pets and less children. People are concerned about what they eat. Our whole premise was trying to make things with human-grade ingredients and a focus on nutrition. They look like human food, but they're meant for pets."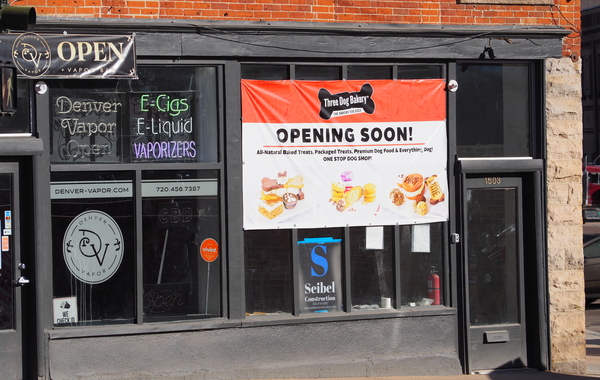 29751