Fresh off an $80 million influx of investment this summer, Denver-based Evolve Vacation Rental Network has spent some of that cash on a California-based company.
The company, which helps property owners manage their vacation rentals, said this week that it has acquired Everbooked, a Oakland-based startup founded in 2014 that produces analytics and data on vacation rental pricing. Financial details of the acquisition were not disclosed.
Brian Egan, Evolve CEO and co-founder, said Evolve has been a customer of Everbooked for a few years.
"Over time, their analytics, their marketing intelligence tools and data became more and more important to us," Egan said.
Evolve will integrate Everbooked's technology into its own website and software tools, and said that will give property owners access to data on the local market and comparable listings, enabling them to better price their homes.
"You're going to see increased rental income, period," Egan said. "This is going to allow us to make your home that much more competitive in the market."
None of Everbooked's founders or employees will move to Denver.
"They were ready to go on and pursue a different challenge," Egan said.
Evolve was founded in 2011, and Egan said it has annually doubled the number of nights booked at properties managed by the company — now 9,000-plus across North America.
Evolve charges homeowners a 10 percent booking fee in return for listing properties on Airbnb and other rental sites, managing bookings, and scheduling cleaning services and other vendors.
Egan said he expects the company's employee headcount to grow to 550 in the next few years. Evolve's headquarters recently took over a third floor at 717 17th St., giving it 75,000 square feet of downtown office space.
Egan said Denver is a natural home for startups in the vacation rental and broader travel industries because the area houses the headquarters of more established brands such as Exclusive Resorts, where he and other Evolve executives previously worked.
Additionally, Denver's backyard is a popular destination itself; Colorado is Evolve's most popular market, followed by Arizona and Florida, Egan said.
Egan said the growth of the vacation rental industry also has factored into the emergence of other startups in Denver, including AirDNA, Inspirato and Glamping Hub.
"When you take Denver's history as a travel ecosystem and then you add this very large interesting market in alternative accommodation, I guess it makes sense that you see these businesses popping up here," he said.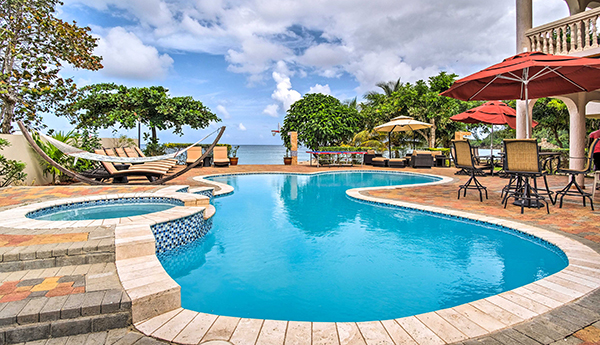 29468