The owner of a Victorian home in the middle of a West Highland commercial stretch now wants to demolish, rather than renovate, the structure.
Ionic Holdings LLC submitted a site-development plan to the city in late September, proposing to replace the house at 3456 W. 32th Ave. with a new two-story structure.
The plan calls for a restaurant on the 2,100-square-foot first floor, and 1,200 square feet of office space on the second floor.
It's the second plan the ownership has submitted to the city for the site.
The previous plan, which BusinessDen reported on in July 2017, called for the existing home to be renovated for restaurant use and for a two-story office component to be constructed at the rear of the lot. That city approved the plan.
Vance Kolesar, who spoke to BusinessDen for the 2017 story and is part of Wheat Ridge-based Ionic Real Estate Partners, did not respond to a request for comment. Michael Kolesar, whose name is included on the latest site plan, also did not return a voicemail.
Ionic purchased the property in December 2013 for $438,000, according to records. The property housed a massage salon and spa at the time of sale, but most recently has been used as a residence.
The building is between a cannabis dispensary and women's clothing store Starlet.
A new restaurant at the site would have plenty of company. Other options along the commercial stretch include Pizzeria Locale, Trattoria Stella and The Matador. A sign on the window of 3464 W. 32nd Ave., previously occupied by Prosit Fine Beers and Sausages, indicates a Thai restaurant will fill the space.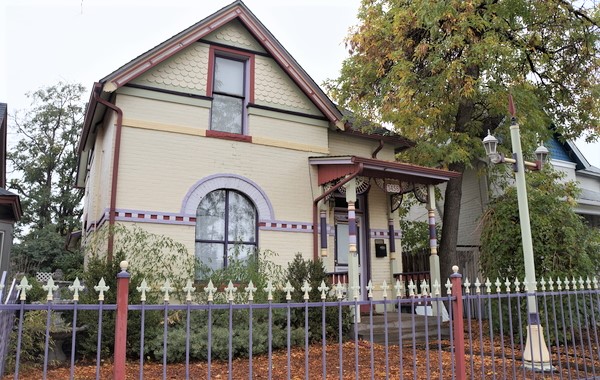 29169