South Pearl Street is getting treated to a bakery shuffle.
The Boulangerie, located at the corner of Iowa Avenue and Pearl Street, closed last Wednesday after 15 months in business. On the other side of the popular street, Tokyo Premium Bakery opened last week at 1540 S. Pearl St.
Boulangerie owner Steven Roland said he could no longer afford the rent and taxes he was paying at his breakfast and lunch cafe. At the beginning of the year, Roland said, the city doubled the property taxes of the Boulangerie's building from $40,000 to $80,000, two years after the previous reassessment.
"The owner of the premises wasn't willing to contest the new tax raise," Roland said. "We were paying an extra $900 (a month)."
Roland said his triple net lease had him paying $6,350 a month after the property tax increase. Plus, he was having trouble finding employees to run his French-style bakery.
"We really couldn't find good quality people until summer rolls around and you have students coming back from college," he said.
The Boulangerie hopefully will not be shut down for long, Roland said.
"We're looking at a number of locations further north on Pearl Street across I-25 and also locations on Broadway in between Evans and Virginia," he said.
Across the street, Tokyo Premium Bakery is serving up French-style and Japanese-style pastries, coffee and tea, as well as sandwich options for lunch and dinner.
Manri Nakayama, 33, said he met his two bakers, Satoru Matsumura and Hiro Arima, playing soccer at a Tokyo college. The three friends decided to move to the United States to open the bakery.
"I was a salesman in Japan to save money to open my bakery," Nakayama said. He moved to Denver five years ago and searched for 1½ years to find the right spot. That's because, "In the United States, the restaurant space is quite huge, like 3,000 or 4,000 square feet and it is too big for a bakery," Nakayama said.
Tokyo Premium Bakery is renting space from Sushi Den owner Toshihiro Kizaki, who purchased the property in 2015 and built the commercial space, which is attached to a parking garage.
Other shakeups in Denver's Old South Pearl District include the addition of Hazel, a cocktail art bar, as well as children's bookstore Second Star to the Right, which plans to move to the street from Berkeley.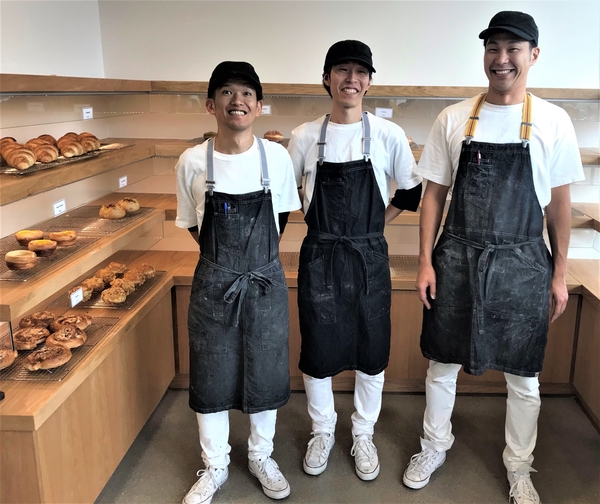 29154