A South Pearl sushi spot is making room for a lot more cars.
Demolition has started at 1540 S. Pearl St. where the Sushi Den is working on a 158-space parking garage. The latest plans submitted to the city, which are not yet approved, show a 60,900-square-foot structure with two ground-level retail stalls.
The development would replace a surface parking lot at 1530 S. Pearl St. and the former Whole Cat & Dogs, Too shop at 1540 S. Pearl. Sushi Den's owner Toshihiro Kizaki owns both lots. Kizaki has owned the parking lot since at least 2012 and bought the pet store building, now demolished, for $1.2 million in June 2014.
Sushi Den is located at 1487 S. Pearl St., just across Florida Avenue from the parking deck site.
Kizaki could not be reached for comment on the project on Thursday afternoon. The deck was designed by Semple Brown Design, and the general contractor is Spectrum General Contractors.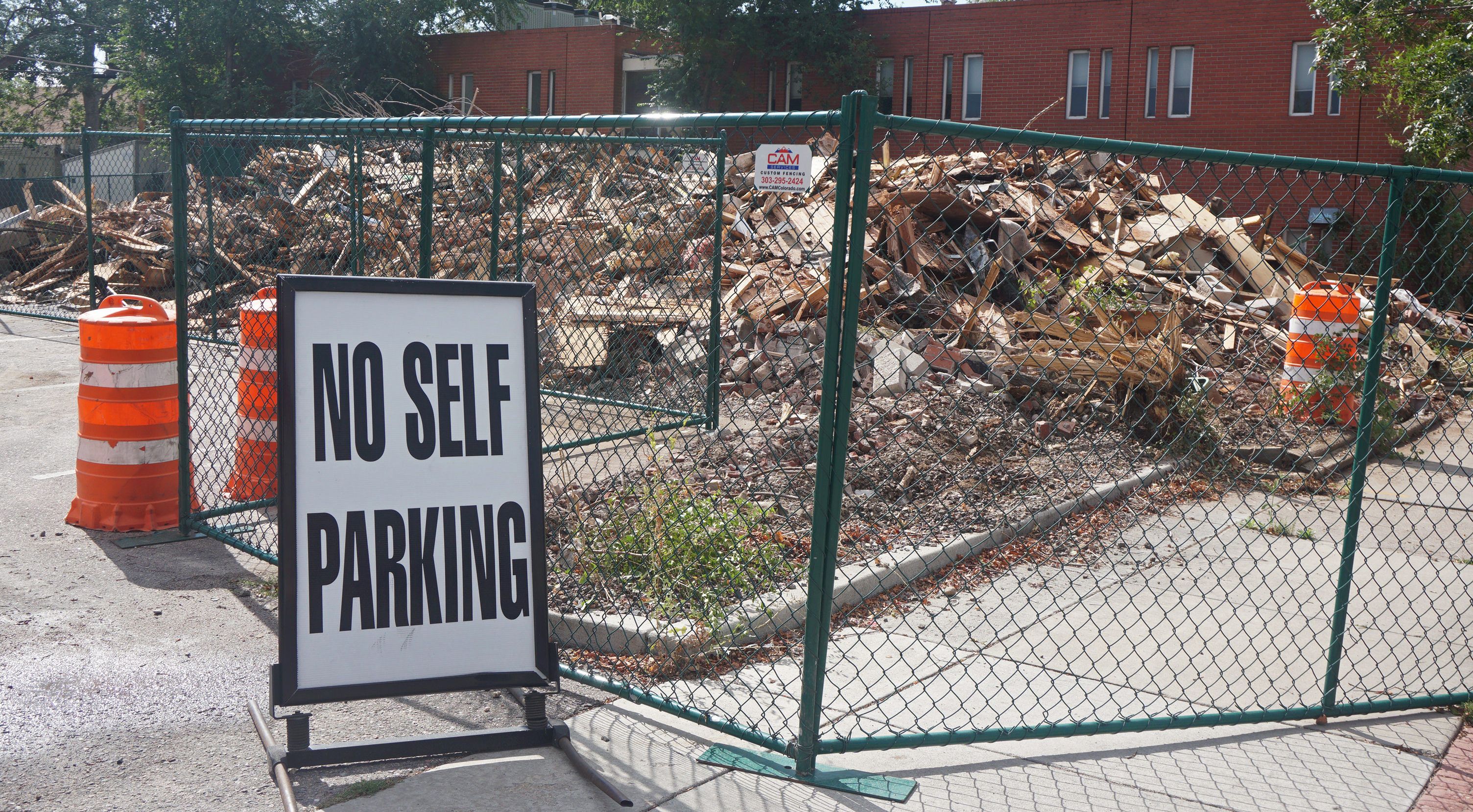 4156