A Boulder-based yoga company that has had five franchisees leave in the past year is losing two of its Denver-area studios.
Yoga Pod's studios in LoDo and the Denver Tech Center both plan to close later this month.
Yoga Pod LoDo, located at 1956 Lawrence St., announced the move on its Facebook page Tuesday.
"It is with great sadness that we announce October will be our last month in business," the studio said. "It has come as a shock to us all and we are heartbroken that our lovely LoDo Comunity is coming to an end."
The studio's manager did not return requests for comment. Yoga Pod DTC, located at 4930 S. Yosemite St. in Greenwood Village, is also closing this month. That studio declined to comment.
In a Wednesday statement, Yoga Pod's corporate office said that each independently owned and operated Yoga Pod studio is held to the standards of the Yoga Pod brand.
"In such a competitive yoga market as Colorado, it's only natural that some studios will do better than others, and we see a direct connection with franchises who uphold our high standards, and those who don't," the company said. "We are proud to be consistently listed as one of the premier yoga studios in the Rocky Mountain region, and we do everything we can to help each of our franchisees succeed and prosper."
In July, BusinessDen reported that Yoga Pod franchisees in Castle Rock, Longmont, Park Meadows and Littleton, as well as Cupertino, California, all had left the brand in the previous year, and continued offering yoga classes under a different name.
In court documents, the former Littleton franchisee said she was dissatisfied that Yoga Pod was "pushing on its franchisees a brand of yoga that resembled generic exercise classes taught at traditional full-service athletic clubs."
Kodi Younghein, who identified herself as a co-owner of the Longmont studio, told BusinessDen this summer that Yoga Pod gave her inaccurate projections on buildout, payroll and other costs of running the studio. She said that while negotiating with the company, Yoga Pod shut down her scheduling and payment software. The Longmont studio has since rebranded as Sol 19.
A spokesman for Yoga Pod disputed that Younghein was a co-owner of Yoga Pod Longmont, and said her role while it was open is best described as manager.
Editor's Note: This story was updated Oct. 12 to include comment from a Yoga Pod spokesman regarding Younghein's role at the former Longmont studio.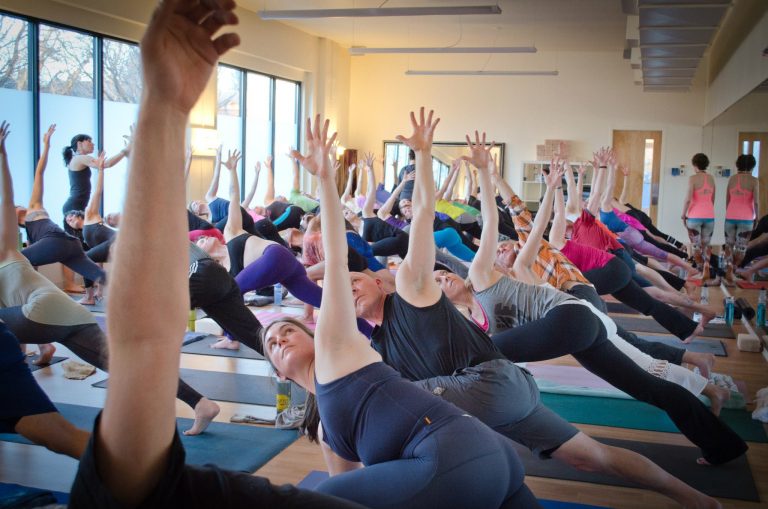 29047