A corner lot along East Colfax Avenue that has been home to a Chinese restaurant has sold, and a neighborhood market is planned.
St. Charles Town Co. purchased 2200 E. Colfax Ave. for $1.45 million on Aug. 31, according to county records.
Restaurant Grand China occupied the 2,304-square-foot building on the 0.32-acre lot, which is at the southeast corner of the intersection of Colfax and Gaylord Avenue. The restaurant was closed Wednesday.
The property was sold by JKT LLC, according to records. John Livaditis of AXIO Commercial Real Estate represented the seller.
The last arm's-length transaction involving the property appears to be a $650,000 sale in August 2005.
A project concept for the 2200 E. Colfax Ave. site was submitted to the city nine days before the sale closed. It describes "an adaptive re-use of existing restaurant into a neighborhood market."
"Development will offer fuel pumps, electric charging stations, bike share terminal, dedicated care share parking and solar collection on the canopy," the project concept description reads. "Plan in question proposes to reuse portions of the existing structure, provide patio and exterior spaces."
The submission of a project concept is a precursor to the submission of a formal site-development plan, which is subject to change and must be approved by the city.
St. Charles is working with Mike Fogarty, founder and CEO of Denver-based Choice Market, on the future of the site. Fogarty declined to comment on the plans, saying in an email, "We need to vet our concept more thoroughly with the city before we make any announcements."
Choice Market bills itself as combining "the product selection of a natural market and fast casual restaurant with the transaction times and footprint of a traditional convenience store." The company has one location at 1770 N. Broadway that opened in October 2017, and has committed to opening a second location at 1036 N. Osage St. Fogarty said in April that the company was looking to expand further locally.
St. Charles has taken a liking to this stretch of Colfax. The company purchased 2260 E. Colfax Ave., the former home of Abend Gallery, last year for $1.15 million. A bakery, ice cream shop and exercise studio have signed on to move into that space, according to Denverite.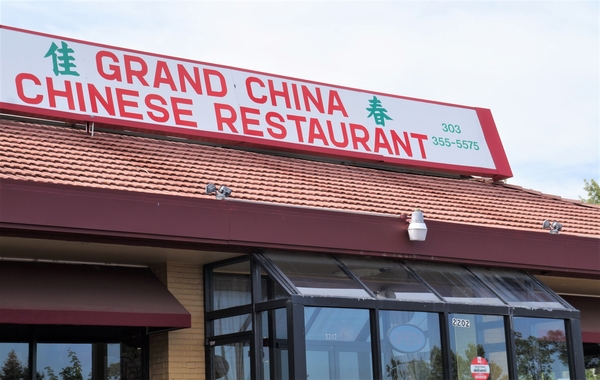 28699