The St. Charles Town Co. is back on Colfax.
The developers behind the Lowenstein Theater complex renovation purchased a 10,600-square-foot retail shop down the street at York Street and East Colfax Avenue for $1.15 million on May 15.
"It is one of the great corner retail buildings on Colfax," said Charles Woolley, St. Charles Town Co. president, of the 1930 building. "We have plans for as many as seven small tenants."
The building was designed by Harry Edbrooke, according to History Colorado, the same architect credited with the Bluebird and Ogden theaters farther west on Colfax. It was originally home to the Rexall Drug Store.
The spot later would become the Rainbow Grocery and, subsequently, a location of the Boulder chain Wild Oats. For the last 17 years, the showroom has hosted Abend Gallery Fine Arts, which bought the site in 2007 for $800,000.
Abend closed the Colfax gallery on Monday and plans to re-open on June 15 at 1412 Wazee St., gallery owner Christine Serr said. Marcia Mueller of Westbrooke Realty and Charles O. Arnold, who owns his own firm, represented Abend in the deal.
Woolley estimates that building renovations – core and shell remodeling, electrical and mechanical upgrades – will cost $800,000. St. Charles Town Co. received a loan from Alpine Bank on May 15 for $900,000, city records show. He hopes move in tenants by year-end.
Woolley has a particular love for Colfax.
"All this new stuff that's going on in RiNo and other parts of the city is really exciting, but the soul of Denver, so much of its character, is Colfax," he said.
In 2006, St. Charles Town Co. purchased the Lowenstein Theater and an adjacent lot from the Bonfils Foundation for $1.8 million. St. Charles spent $16 million on the new Lowenstein complex, The Denver Post reported. Today the retail and entertainment strip includes the Tattered Cover Book Store, the Sie FilmCenter, Twist & Shout records store and Chipotle.
The former Abend Gallery site is catty-corner from another property with a Woolley ownership stake, the John Hand building, which houses Tacos Tequila Whiskey and Okinawa Japanese Cuisine.
Kentro Group principal Jimmy Balafas is an equity partner in the John Hand deal and in the gallery acquisition, Woolley said.
St. Charles Town Co. has been busy in other neighborhoods as well. It demolished a pair of Morrison Road trailer parks last summer to make way for an affordable housing complex. And Woolley holds a stake alongside City O' City owner Dan Landes in the building and the restaurant moving into the Campus Lounge in Bonnie Brae.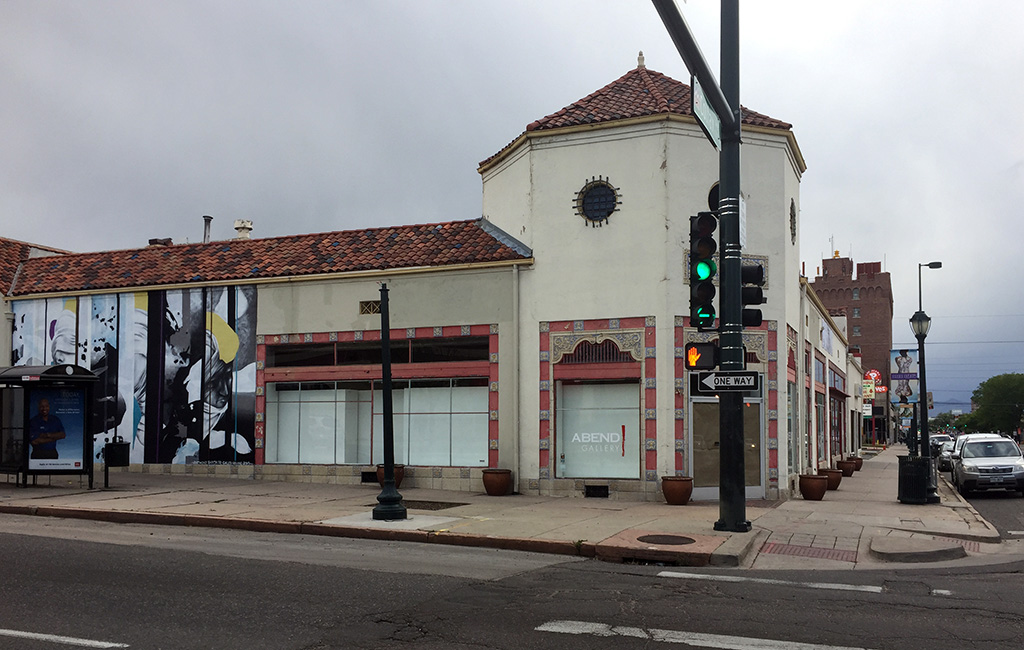 16927