Kenny Fischer likes the thought of solar-powered e-bikes.
This fall, he's moving his year-old electric bike startup, FattE-Bikes, into the former retail center at 888 N. Federal Blvd. in Denver, which Namaste Solar purchased last year.
FattE-Bikes will take up 2,000 square feet of the approximately 24,000-square-foot building. Fischer said it will be used as office and assembly space, and also include a retail component for customers looking to purchase or demo the bikes.
"We're probably a three-minute ride from REI and Sports Authority," Fischer said.
The company previously had space at the Workability coworking space at 1532 N. Emerson St.
Namaste Solar purchased the former retail center in the Sun Valley neighborhood last year for $2.47 million and is using the remainder of the building as office space.
Fischer said he met a Namaste Solar representative at a solar event last year. At the time, he was slated to move into a warehouse farther south, but he didn't like the thought of being too far outside the city center and from his house, which is near Federal Boulevard.
"I had no idea why, but I hopped on Craigslist that night," Fischer said.
He saw the ad for Namaste's space and decided it was "just too close not to talk to them."
Fischer said Namaste has outfitted the building with solar power.
"Our bikes leaving the building will be solar-powered," he said. "I think we'll be the only e-bike company in the nation that can claim that."
While FattE-Bikes will continue to manufacture its bike frames in Taiwan, Fischer is moving the assembly side of things to Denver, partly because of the squeeze he's feeling from aluminum tariffs. Fischer said he also thinks local assembly will streamline quality control and delivery times.
"I can probably be producing and delivering all within a week of an order," he said.
FattE-Bikes come in four models, all with fat tires, ranging in price from $1,900 to $2,200. Fischer, who launched the company last year, said he's sold 100 bikes in the past four months, and is looking to hire more workers to help with production and sales. He employs four people.
Fischer said the company's revenue is covering the move to a new home.
"We've been very very grassroots," he said. "Our growth has been completely organic, off of sales and revenue. However, we're definitely looking for some more funding, wherever that may come from."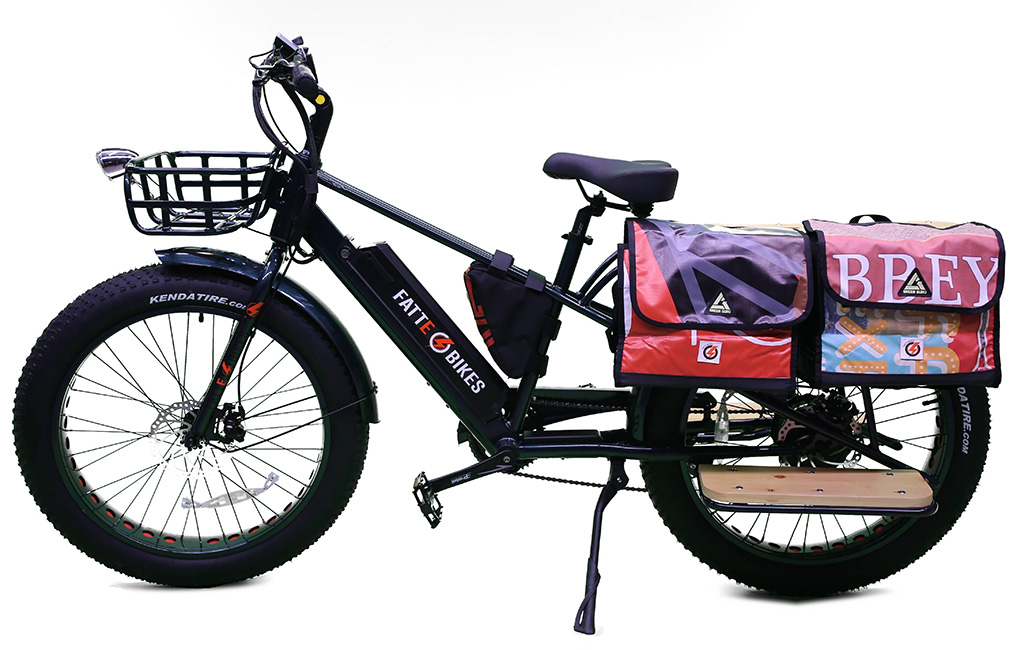 28512