A developer wants to replace two duplexes near the Colfax Avenue-Federal Boulevard interchange with a five-story apartment building.
Rise Realty Holdings submitted a site-development plan to the city last week proposing the 23-unit project at the southeast corner of the intersection of 16th Avenue and Hooker Street.
Rise Realty Holdings, which is led by James Herron, owns three structures — two duplexes and one single-family home — across 0.49 acres at the corner.
The acquisition process was somewhat convoluted, Herron said, because the site is currently six parcels, with a separate parcel behind each home. Herron said that's because the city once maintained a U-shaped alley behind the homes.
According to records, Rise Realty Holdings paid $470,000 for the duplex at 1596 Hooker St. in July 2017, $640,000 for the duplex at 1592 Hooker St. in June 2018 and $750,000 for the single-family home at 1586 Hooker St., as well as the small parcel behind it, in June 2017.
Herron said the company spent another $160,000 on another of the smaller parcels, and acquired the last one through an adverse possession claim, which cost about $15,000 in attorney's fees.
Herron has developed other projects with partner Matthew Provenzano, as Rise Realty Group. They are currently building a 24-unit apartment building near the intersection of Sheridan Boulevard and Colfax Avenue. They also have built duplexes and townhomes on the same block as the project proposed last week; Provenzano is not involved in the latter.
"We've been building on the block for about four years, and have known all the neighbors," Herron said, adding that the area has nice views of downtown.
The site plan submitted to the city calls for the apartment building to be constructed on 0.17 acres, incorporating the 1596 Hooker St. parcel as well as a portion of the 1592 Hooker St. parcel.
The building would have parking on the first level, and 19 one-bedroom and four two-bedroom units on the upper floors, according to the plan, which still needs city approval.
Herron said he hasn't finalized plans for the remainder of the 0.49 acres, but said he is exploring building a second, larger structure with around 50 apartments or condominiums.
Herron said he hopes to break ground on the 23-unit apartment building in April 2019, and finish in late spring 2020. He said he is targeting rents in the $1,500 to $2,600 range.
A block away from the proposed project, Highlands Ranch-based UDR wants to build a seven-story apartment complex with 285 apartments.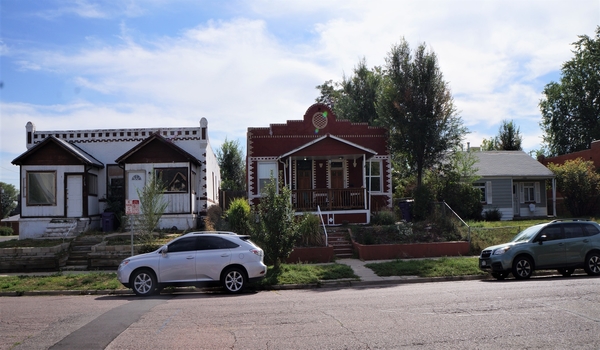 28490