After 25 years selling cases for skis and snowboards, Paul Hields was looking for the perfect summer business.
"I always wanted to be in the bike industry, but skiing has always been my focus," the 55-year-old said.
The founder of Sportube, which makes ski and snowboard bags, has launched Avon-based Wildsyde, a maker of electric cruiser bikes. The business received its first container of bikes from China last week.
"It's different from other bikes because it looks like an old vintage motorcycle," Hields said.
Wildsyde has three models of vintage e-cruiser bikes: The Beast, the Shadow and The Son of a Beast, and they cost between $1,995.95 and $2,995.95.
The Vail resident always has been a road and mountain biker. His wife, who had a heart transplant 25 years ago, started riding e-bikes in order to ride with him.
"I started to see how easy it was for her to move around from a commuting aspect," Hields said. "I wanted something easier rather than driving my car."
Hields started working on the Wildsyde concept a year ago.
"We look at it as the avid cyclist's third or fourth bike," Hields said. "As we know, e-bikes are the only segment in the bike industry that are seeing healthy growth."
Wildsyde bikes are manufactured in China. Hields plans to debut the models at the Interbike International Expo in Las Vegas in September.
Vail's Pedal Power is the only brick-and-mortar shop nationwide signed on to sell the bikes, but Hields said he hopes to be in 50 shops around the country by year-end.
He said he is self-funding the venture.
Hields employs four people during his busier winter months to work on both Wildsyde and Sportube.
Other Colorado-based e-bike companies include FattE-Bikes in Denver and Eagle-based QuietKat, a brand of off-roading electric fat bikes.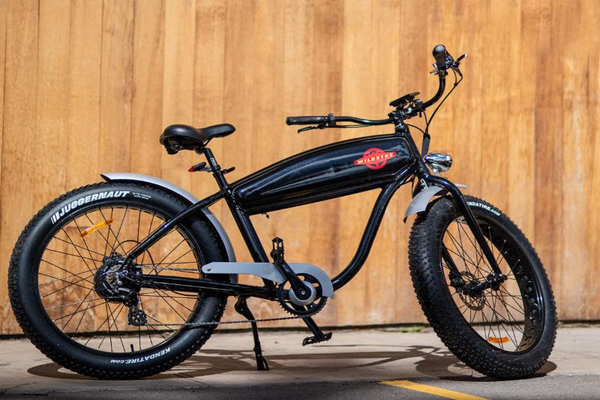 28240