Famous Pizza is officially ending its 45-year reign on South Broadway.
Owner Gus Mavrocefalos said the pizza joint at 98 S. Broadway will close next week, paving the way for Voodoo Doughnut to take over the 1,500-square-foot space, as well as the 2,500-square-foot unit next door. Denverite first reported the deal.
It will be Portland-based Voodoo Doughnut's second Denver location, a staff member at the company's 1520 E. Colfax Ave. shop confirmed.
The end has been near for Famous Pizza for a while.
In July 2017, Mavrocefalos told The Denver Post the shop hadn't been given the option to renew its lease, and would close by year-end. But he ended up transitioning to a month-to-month lease as his landlord searched for a new tenant.
Bayaud Investors LLC, managed by Derek Vanderryst, owns the building that houses Famous Pizza. The LLC purchased the building and the adjacent one in April for $2.8 million. Vanderryst has said he managed the properties prior to the purchase.
In December, Vanderryst said Famous Pizza was paying 30 percent of market value for its space.
Mavrocefalos said Thursday that he's been paying $3,000 a month. When he opened 45 years ago, he paid $350, he said.
"We tried to find something around here, some other location, but it's very hard," Mavrocefalos said. "The rent is very, very high.
"We've had good customers. They have come in for many years here. Now we have to go."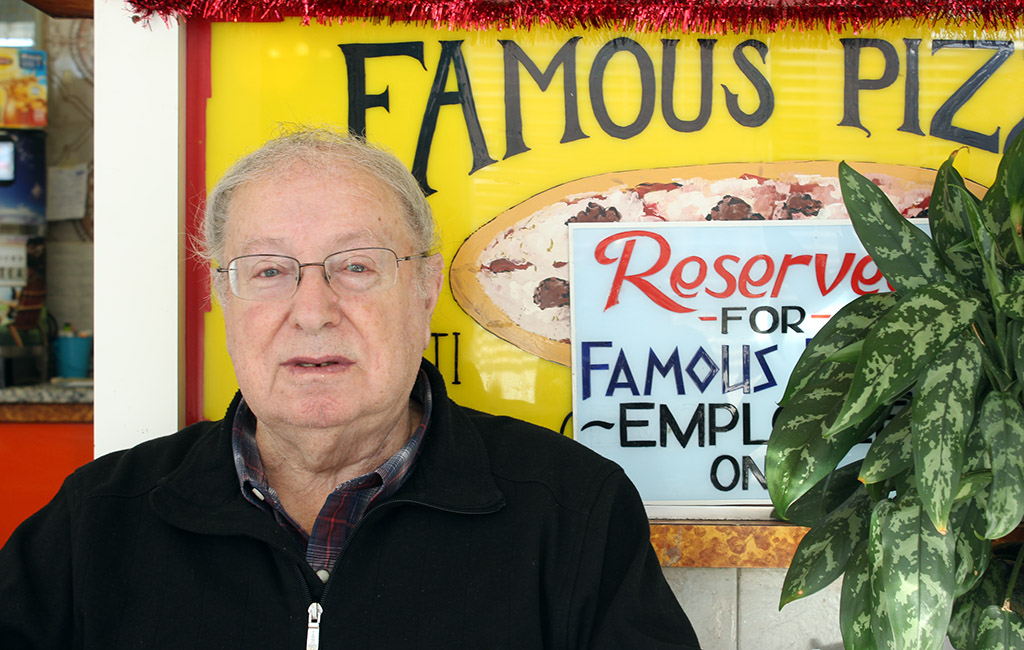 28217