An Uptown restaurant property that took years to fill is vacant again.
Indian restaurant Delhi Darbar no longer is operating at 100 E. 20th Ave.
The gray building at the end of the busy Lincoln Street corridor now has a yellow sign out front advertising the space for lease. And the restaurant's signage is partially covered by several haphazardly replaced boards.
Delhi Darbar appears to have closed in early or mid-July. The last Yelp review describing a meal was posted July 2. The first describing the restaurant as closed went up July 18. A message sent to the restaurant's Facebook page was not returned.
The building, approximately 5,000 square feet, originally was leased for Gumba's Italian.
By January, however, Delhi Darbar was in the space. Westword reported at the time that while Gumba's did briefly operate there, the "main partner behind the Italian concept left the group, so the four remaining partners, veterans of Denver's Indian restaurant scene, decided to do what they know best."
Prior to Gumba's/Delhi Darbar, the building stood vacant for years, following the 2014 departure of Good Food Colorado, according to Denver Eater.
The building and a couple of nearby parking lots are owned by J. Stewart Jackson. He did not respond to a request for comment.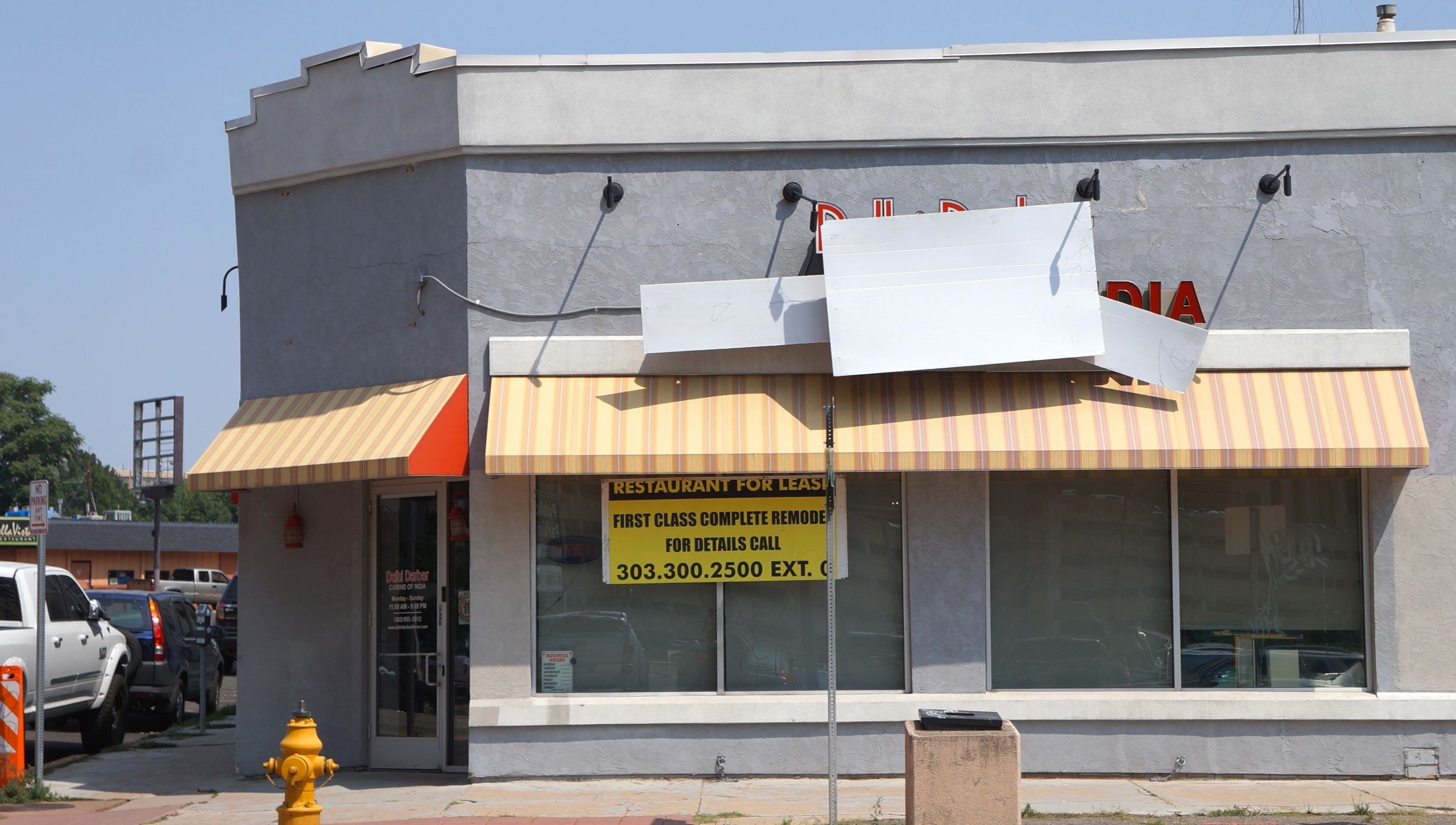 27985