No more life behind the wheel of a food truck for Chris Auriemma.
The Brooklyn transplant is opening Gumba's Italian on Nov. 3 at 100 E. 20th Ave., at the corner of Lincoln Street.
This will be the first brick-and-mortar location for Auriemma, who owns two food trucks.
"I'm bringing them a taste of Brooklyn," he said, adding that he wants to import pizza dough from New York so it can be made using the region's water.
Auriemma moved to Denver five years ago from the Bensonhurst neighborhood of Brooklyn.
He recently signed a lease for the 5,200-square-foot building, which will have Gumba's Italian restaurant on the west side and Gumba's Café, which will sell Italian pastries from Wholly Cannoli in Parker, on the east side. The center space will be a commissary kitchen that can accommodate five food trucks.
The building came with a kitchen from the previous tenant, Good Food Colorado restaurant, which Auriemma said had been closed for several years. A leftover solid oak bar will be utilized, pending an approved liquor license.
Remaining construction by general contractor Sean Garrison of CRS Denver will include installing a disco ball, which will appear on Fridays and Saturdays for disco-themed evenings.
The restaurant can seat 120 people and its menu includes pizza, chicken parmesan and Italian sausage. Auriemma said meals would cost $8 to $15.
"All my friends are jealous. This is a spot," he said. "There are so many businesses. We are going to kill lunch."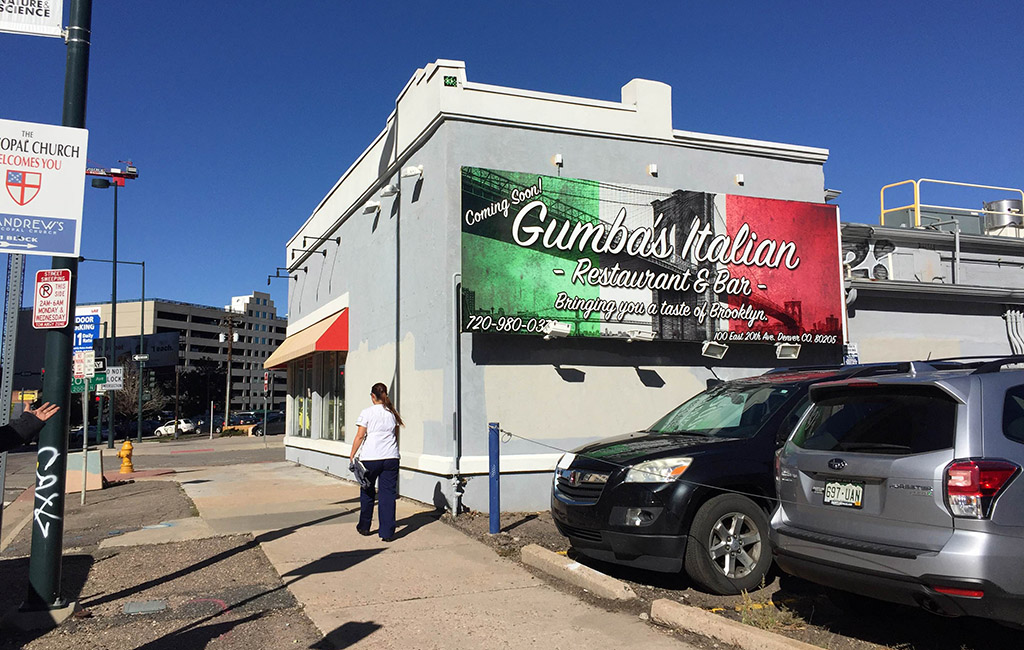 21017