Tivoli Distributing Co. wants to wind down its business – but not without first collecting around $400,000 from two competitors that want access to a hot Montana lager.
Tivoli Distributing, the distribution arm of Tivoli Brewing Co., last week sued Montana brewery Montucky Cold Snacks for allegedly bailing on a contract that lets Tivoli select a new distributor.
According to the Boulder County Court lawsuit, Elite Brands of Colorado and High Country Beverage would pay Tivoli $410,960 for distribution rights to Montucky, which is sold in around 500 spots in Colorado. Tivoli has the right to transfer distribution of Montucky to Elite and High Country with Montucky's agreement, the lawsuit claims.
Montucky chose its own distributor, Breakthru Beverage, which has locations across the country.
"We just looked at it from our perspective only and what was best for our brand moving forward," said Montucky co-owner Chad Zeitner. "(Tivoli) is shutting down … They're the ones leaving us high and dry."
Zeitner also said Tivoli's services have been subpar and that other breweries left. "We decided to stick with them, and this is the treatment we're getting as a result," Zeitner said.
In June, Tivoli announced it was closing its unprofitable beer distribution company to focus on its brewing and taphouse. Tivoli CEO Ken Hehir, who was unavailable for comment, previously said the Tivoli beer brand was switching to distribution through Elite Brands of Colorado and High Country Beverage.
According to the lawsuit, Tivoli signed a distribution agreement with Montucky, a startup brewery based in Bozeman, Mont., in 2016. The lawsuit claims that Tivoli boosted the Montana brewery's Colorado sales to nearly $1.5 million in the last year.
Tivoli contacted Montucky in April to notify the company that it intended to transfer Montucky to Elite and High Country. In June, the lawsuit says Montucky told Tivoli it refused Tivoli's transfer and intended to contract with Breakthru instead.
"Although Tivoli intends to close its operations, it will continue to maintain its operations and distribute Montucky's product until it is fairly and contractually compensated for the distribution rights it owns," the lawsuit states.
Montucky's Zeitner disagreed, saying, "They do not have empirical rights without our consent to switch us to a new distributor."
Christopher Ash with Boulder-based Sanitas Law Group filed the lawsuit for Tivoli Distributing Co.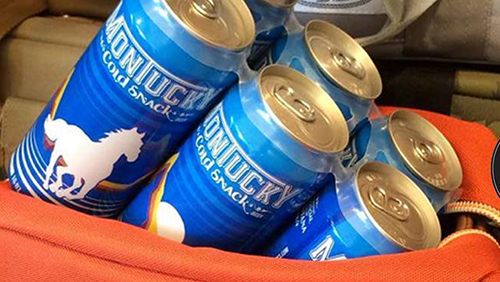 27151