Three days after judging a national empanada competition in Argentina, Lorena Cantarovici said she's firing up another location of her growing empire.
The founder of Maria Empanada, Denver's homegrown Argentinian empanada chain, plans to open her fourth restaurant at 1700 Platte St. in September.
The 1,975-square-foot space will be on the ground floor of a 203,000-square-foot building that's booked office tenants including tech company Workiva and energy giant BP.
"I definitely wanted to be there because it's something new," Cantarovici said. "I think it's going to fit really well there. Our food is fast. It's easy."
Cadence Design Studio and Jordy Construction are building out the new space for Maria Empanada. The building is being developed by Trammel Crow.
Founded in 2013, the chain has added restaurants in the DTC, the Stanley Marketplace and along South Broadway. It also is moving its empanada-making operation to a new kitchen production space on South Broadway.
Cantarovici, 45, said the hardest part of running her business is finding people to hire. She plans to employ 10 to 12 people for her newest outpost, which will include empanadas, an espresso bar and other baked goods.
"Having the 2 percent unemployment rate I think is very hard for restaurants to feel proficient," she said.
Maria Empanada received $3.5 million last fall from the Colorado Impact Fund, which Cantarovici said is funding the new restaurant.
In the meantime, she said she still has plenty to teach to Denverites about empanada culture.
"We eat empanadas with our hands," she said. "I still see people with forks and knives."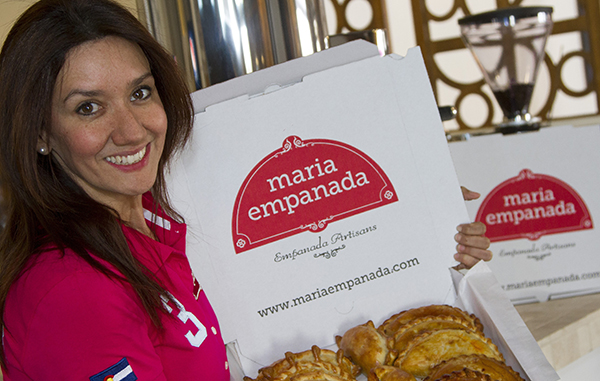 26728