Denver's newest skyscraper now has a logo on it.
Signage for Denver-based Optiv Security was installed in recent days atop 1144 Fifteenth, the 40-story tower completed in March by Houston-based developer Hines.
The cybersecurity firm's logo is on the western side of the building, facing Speer Boulevard. A Hines spokesman said it will be the only brand name atop the structure.
Optiv, which has moved in to 75,000 square feet across three floors, was the first tenant to commit to the tower at 1144 15th St., while it was under construction.
Optiv's headquarters previously was located two blocks away, in 60,000 square feet at 1125 17th St. In addition to Colorado, it has offices in 24 other states, Canada and India, according to its website.
Other incoming 1144 Fifteenth tenants include Chipotle, Gates Corp., law firm Greenberg Traurig and investment management firm Unicom Capital, which has leased the building's top floor.
1144 Fifteenth is the fifth-tallest building in Denver.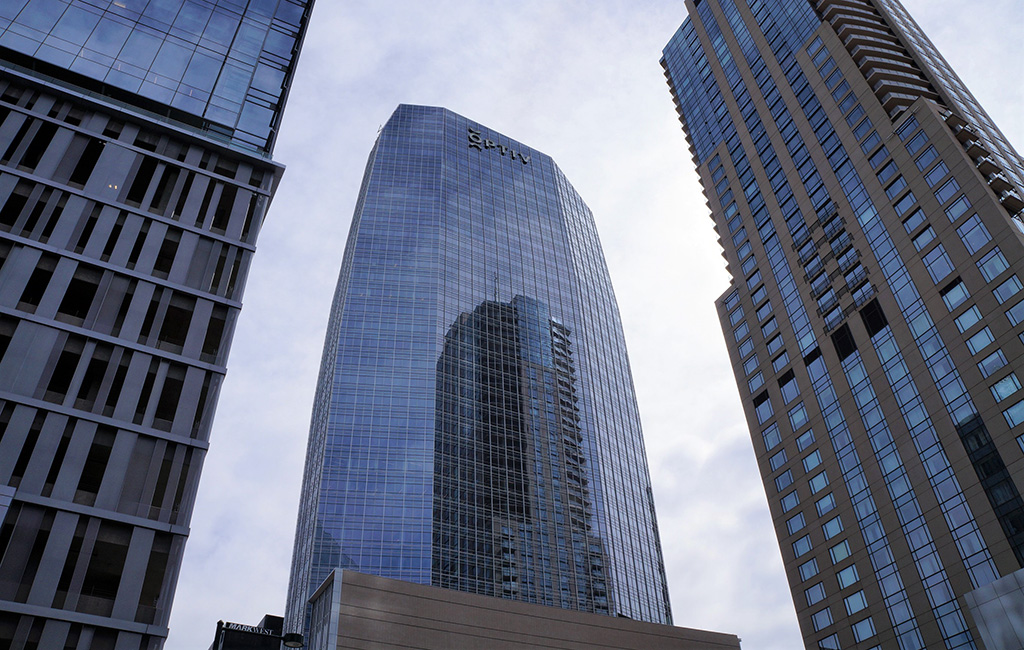 26027