An apartment developer is under contract to buy a century-old former elementary school in the Golden Triangle.
Vancouver, Washington-based Holland Partner Group went under contract to purchase the Evans School at 1115 N. Acoma St. in Denver last month, according to multiple sources familiar with the deal.
Holland specializes in large multifamily projects. The firm owns 10 apartment complexes within Denver city limits, according to its website. Properties Holland has developed include Union Denver, at 1770 Chestnut Place, and Platform at Union Station, at 1650 Wewatta St.
The company did not respond to multiple requests for comment.
The three-story school is owned by Continuance LLC, which is affiliated with the Eber family. Brothers Richard and Alan Eber purchased the property from Denver Public Schools in 1974 for $620,000, according to a Westword report. The building sat vacant for decades, prompting criticism from some who wanted the structure repurposed.
Attempts to reach the current owner for comment were unsuccessful. Shames Makovsky listing brokers Evan Makovsky and Darrin Revious did not return voicemails left Monday.
The 1.5-acre property stretches along the west side of Acoma Street between 11th and 12th Avenues. The school takes up about half the site, and the northern portion is a parking lot.
The school was built in 1904 and used for nearly 70 years. It is named after John Evans, who became the second governor of the Territory of Colorado in 1862 and helped found the University of Denver. The building is one of 23 schools designed by architect David W. Dryden, according to a Denver Post report.
The 46,500-square-foot red brick structure includes an auditorium and was renovated in 2011, according to a listing brochure. In recent years, the building has been occasionally used as an event space. A small portion currently houses the campaign headquarters for Democratic gubernatorial candidate Cary Kennedy.
Elsewhere in Denver, Holland is under contract to purchase the former Security Service Federal Credit Union at 99 S. Broadway. The firm has submitted plans to the city proposing a 232-unit development at the site.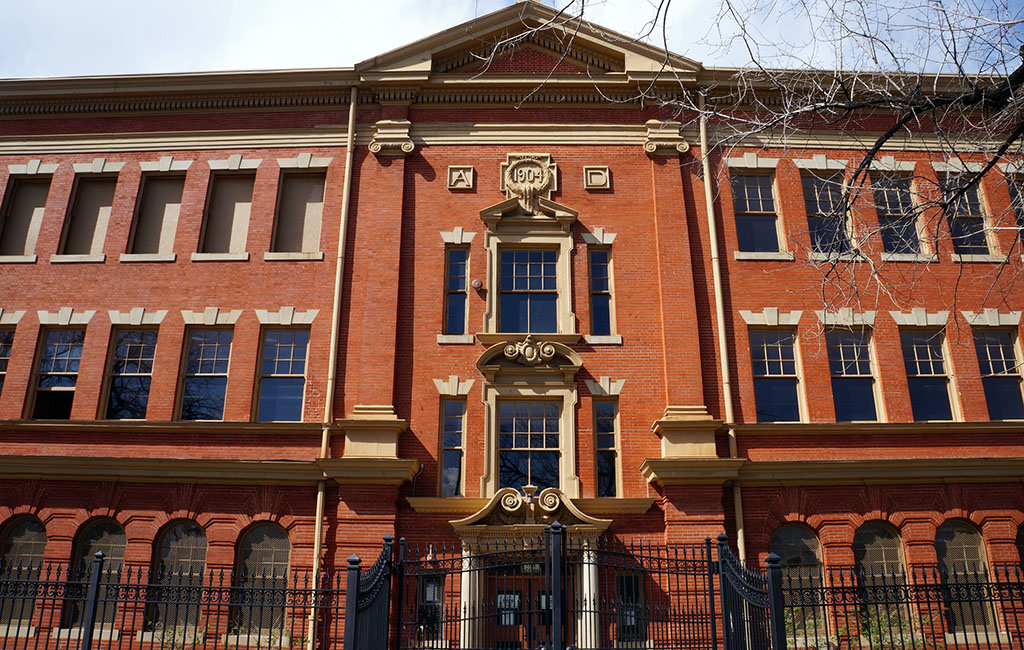 25603