Denver's online music store for DJs soon will oversee the dropping of beats from Zeppelin Station.
Beatport, which sells full songs and resources that can be used for remixes and production, is expanding from its current 4,300-square-foot office in Taxi to 6,600 square feet on the third floor of Zeppelin Station.
"We really like the industrial feel of it," chief information officer Jonathan Steffan said. "We were used to that nitty gritty feeling … even though Beatport has been around for 14 years, we still want to innovate and operate as a startup."
Beatport plans to move into its new digs in June, following in the footsteps of Brandfolder, which migrated from Taxi to Zeppelin Station in need of more space.
"Part of the reason Zeppelin Station is very attractive to me is the A-line," Steffan said. "I take it every day … it's a transit-oriented office, which was important to me."
It's a far cry from the company's humble beginnings.
Beatport was founded in 2004 by a group of DJs who wanted to download songs and audio files and avoid lugging around crates of records to gigs. The company originally was sandwiched between two dance clubs on Broadway near 10th Avenue, where the bar Living Room is now.
Beatport was acquired in 2013 by SFX Entertainment, which rebranded as LiveStyle after filing for bankruptcy in 2016.
"There is a really great underground dance music scene here in Denver and Colorado," Steffan said. "A lot of DJs have enjoyed Denver for its laid-back attitude … it breaks down a long flight, and we've got great venues."
While streaming services like Spotify and Pandora have shaken up the music industry in recent years, Beatport has stayed focused on digital downloads.
"We've weathered that storm by just continuing to be an a la carte download store," Steffan said. "No DJ in their right mind would bring an internet connection behind the booth."
He said Beatport has about 60 employees, with 25 in Denver, and the company plans to add 10 to 15 more employees in Denver in the next year.
Steffan did not disclose the company's revenue, but said "we are in some of the most profitable times of Beatport's history."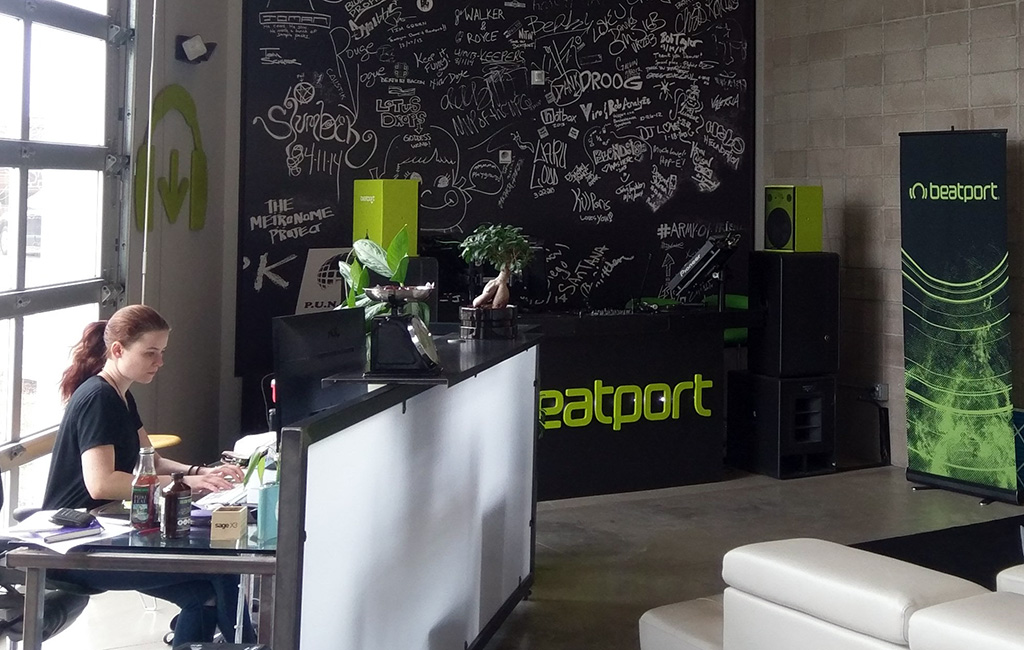 25354