A new spin on a Bonnie Brae watering hole didn't work out as planned.
Restaurateur Dan Landes, who built vegetarian outposts Watercourse and City O' City,  said he is shutting down The Campus Lounge in Bonnie Brae.
Landes, who bought the restaurant from DU hockey legend Jim Wiste in 2016, said he wanted to make the classic sports bar a more conversation-focused venue. He removed the TVs, scrubbed the interior and updated the menu.
Landes said many longtime customers stopped coming when the sports element was removed.
"Putting that philosophy into an old sports bar, well, we see how that worked," he said. "Really it's about a legacy, the legacy of a legend that was Jim Wiste."
The Denver Post first reported the closure.
Landes and real estate company St. Charles Town Co. bought the building in 2016 for $1.9 million. When the restaurant concept was announced a month later, Charlie Woolley from St. Charles said it expected to put $500,000 into renovating the restaurant.
The business will go up for sale, Landes said. He did not know when it would be listed and said St. Charles would handle the sale.
But Landes is hopeful another restaurant and bar concept will arrive.
"Bonnie Brae is ripe (for that)," he said.
Landes said the next owner has the opportunity to return the sports bar to its former glory.
As a native of South Denver, he said his goal in buying Campus Lounge was to make sure a piece of the city's culture didn't burn out. In hindsight, giving the restaurant a new name may have helped, he said.
"To not change the name sent a message of disrespect to that legacy. That's a lesson that I just have to learn," he said. "As a native, when those neon signs disappear, a part of our culture disappears."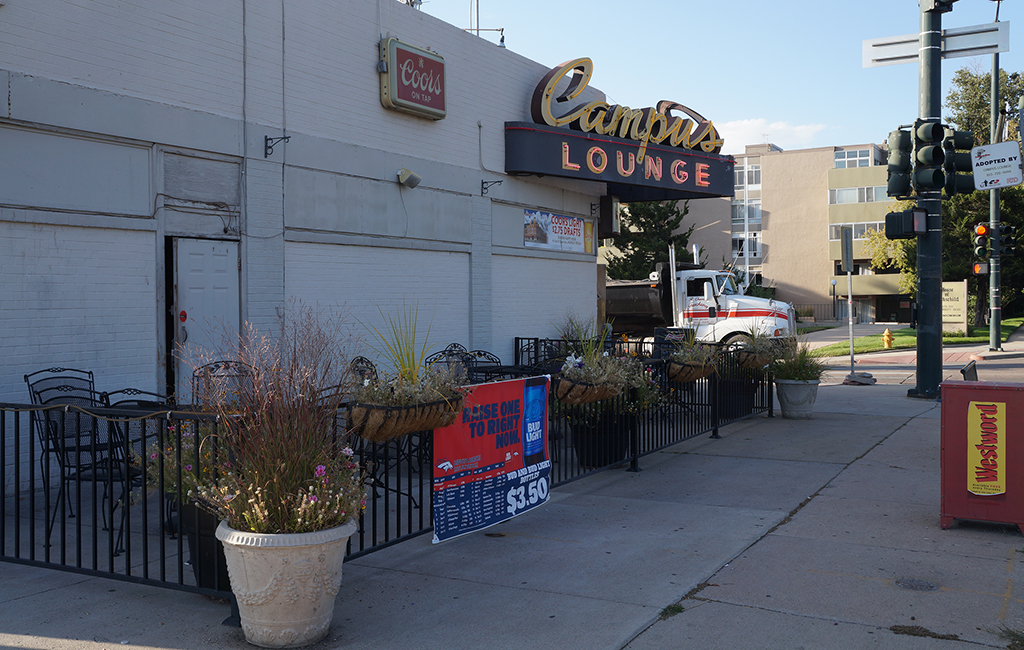 24876