Danielle Barbeau Cook is bringing the flow to Five Points.
After six years operating The River Yoga in the Golden Triangle at 1212 Delaware St., she leased a second spot at 2560 Welton St. in Five Points.
Barbeau Cook, who's owned the studio since 2014, said The River will take 5,000 square feet on the first floor of the Lydian, a $40 million mixed-use building with 129 apartments, a restaurant and retail space.
"We came really close a couple times to expanding to a few other spots," Barbeau Cook said. "A lot of times it felt forced trying to expand to another space."
Barbeau Cook said Confluence Cos. and Palisade Partners, owners of the Lydian, approached her about leasing space.
"They were looking for a yoga or fitness concept to be a part of this building," Barbeau Cook said. "Their vision for what they're trying to create in Five Points … really jived with what we're trying to do at The River."
Plus, yogis need their space.
"From a more black-and-white side of things and not a touchy-feely side of things," she said, "the demand is there … The biggest complaint is that it's too crowded in class."
Barbeau Cook, 33, grew up in Boulder and studied communications at CU Boulder, where she first became interested in yoga.
After college, she moved west to get her master's degree in leadership from the University of San Diego, where she later worked as a study abroad advisor. When she and her husband moved back to Denver, she worked at Lululemon and taught yoga part time at The River before the previous owner approached her about taking over the studio.
"I accidentally became the owner of The River," Barbeau Cook said. "I was in the right place at the right time."
The studio currently has 200 memberships, which cost $139 per month. Last month it had 5,000 visits, Barbeau Cook said.
At its 6,000-square-foot location on Delaware, Fitness in the City subleases about one-third of its space. Fitness in the City also is joining The River at the Lydian across town, she said.
The River employs 40 instructors, and plans add more classes at the Five Points location. Barbeau Cook hired Tib Bidgood and Craine Architecture for the buildout, which she's funding through The River's profits and with an investor.
The studio will face some existing competition on that side of town. Five Points is home to Flex Yoga & Barre, which recently announced its expansion to City Park. After opening this second studio, Barbeau Cook said she might open more, but doesn't have a timeline yet.
"This will be a big learning curve," she said. "This is where we test the scalability."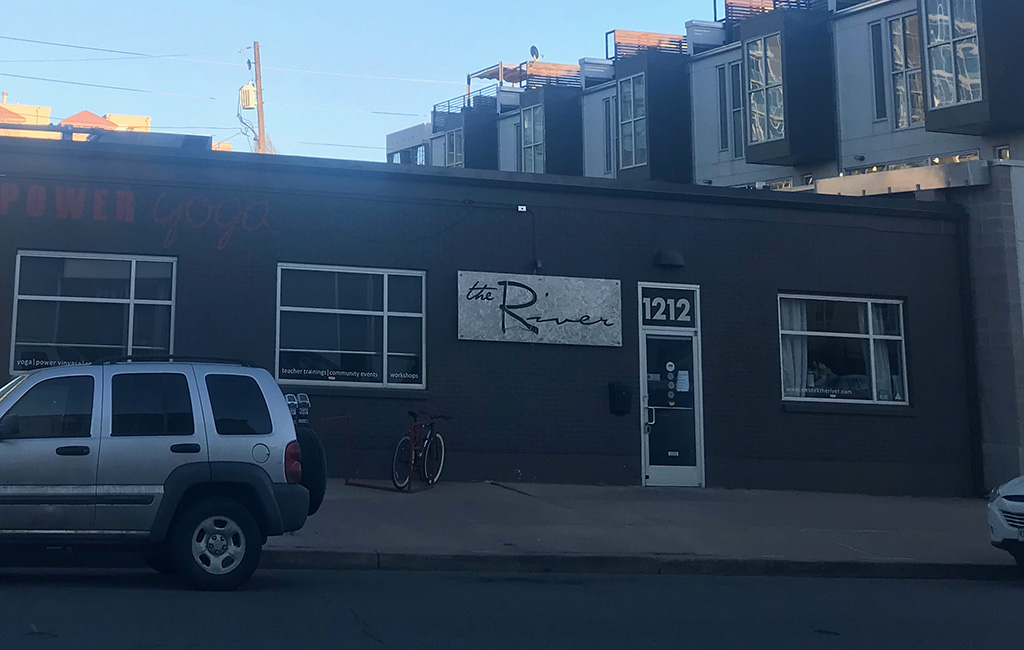 24443