The Colorado Rockies are moving ahead with plans to transform a full city block parking lot adjacent to Coors Field.
The baseball club plans to turn the 3-acre west parking lot at 1901 Wazee St. into a mixed-use development featuring a hotel, restaurants and office and residential space, according to architecture firm Stantec.
The project's highlights, according to Stantec, will be a Colorado Rockies Hall of Fame facility and a large central "content plaza."
Stantec senior principal John Yonushewski said the plaza would be "programmed seasonally," capable of hosting a skating rink during the winter and concert series during the summer.
He said sports teams nationwide "see a missed opportunity" in surface lots that often surround urban stadiums, and that the Rockies tasked Stantec with planning a family-friendly space that attracts visitors year-round.
"It needs to activate the community, not just on game day, but every day," he said.
Renderings show the complex having about 11 stories, similar in height to Coors Field. Yonushewski said structural details still are being determined.
He estimated 50 percent of the building will be devoted to office and retail, and 25 percent to residential units. The final quarter is a hotel with the hall of fame on the lowest two floors.
The Rockies don't currently have a hall of fame, although club spokeswoman Jill Campbell said it displays memorabilia in cases along the stadium's club level. Only Todd Helton has had his number retired.
The parking lot is owned by Metropolitan Baseball Stadium District, which represents taxpayers who helped fund the construction of Coors Field.
The stadium opened in 1995.
Earlier this year, the Rockies reached a deal with the Stadium District to buy the land for 99 years for $125 million. The team also agreed to pay $75 million to lease Coors Field for another 30 years.
The Rockies organization, primarily owned by Charlie and Dick Monfort, is the developer.
Canada-based Stantec, which expanded its Colorado presence through the acquisition this year of Denver-based RNL Design, drew up plans for the project. Greeley-based Hensel Phelps has been selected as the general contractor.
Stantec said construction could begin by late summer 2018.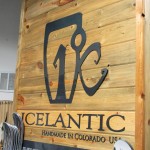 22511