After nearly doubling its workforce this year, Denver ad tech startup Choozle has stashed away an additional $6 million in Series B funding.
Led by Michigan-based Gemini Group, the recent round brings Choozle's total funding to $14.9 million since its first raise in 2013.
The company, which ranked No. 113 on the Inc. 500 list this year, makes a digital platform for ad agencies to track and target customers.
"A big part of it is more of the same: continue to build our sales and marketing (and) expand new products," CEO Andrew Fischer said of plans for the new capital.
Fischer said new products would use the advertising data Choozle collects, and also draw on automation and machine learning. Earlier this fall, it released software that allows advertisers to upload 100 images at a time.
While the tech firm continues to focus on mid-level advertising agencies as its main client base, Fischer said, it's gaining traction with larger agencies as well. Choozle has 300 clients worldwide.
"I think where we've been a leader is combining the power of the technology, but making it highly usable," Fischer said.
Fischer said he expects the company, which employs 55 in Denver, to add 25 to 30 more workers by this time next year.
Choozle is based out of 6,000 square feet at 2245 Curtis St. In April, it opened an office in London, its first outside the U.S., and it has offices in New York City and San Francisco.
Fischer said the firm expects to hire its third London employee in the next month, and "it's more than likely we would add another international office," either in Europe or Latin America.
Choozle subscriptions cost between $100 and $2,000 per month. The company's revenue was $9 million in 2016; Fischer said 2017 revenue is on pace to be nearly double.
This is Choozle's largest capital raise to date and its second within a year, after disclosing a $2.4 million raise in an SEC filing from December 2016.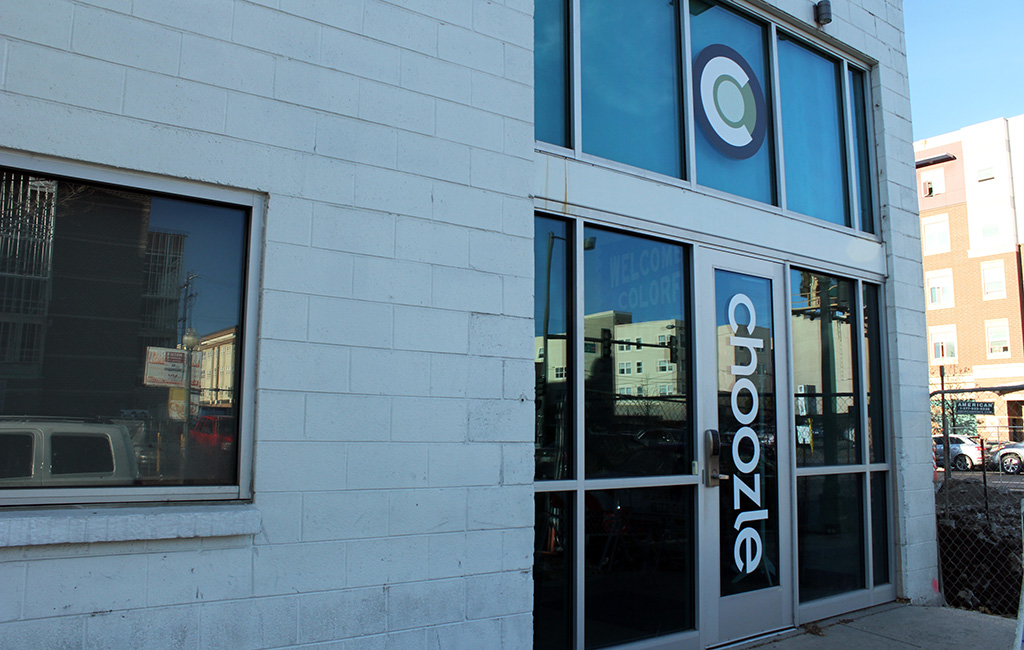 21795